A couple of days ago we published a list of 10 Christmas scavenger hunt riddles. We weren't sure if that would be enough though, especially if your kids (or adults!) are smart and would work out the answers quickly.
We've therefore produced another 10 free rhyming riddles for you to use for a Christmas scavenger hunt. (Edit: we've now published another 10 Christmas riddles)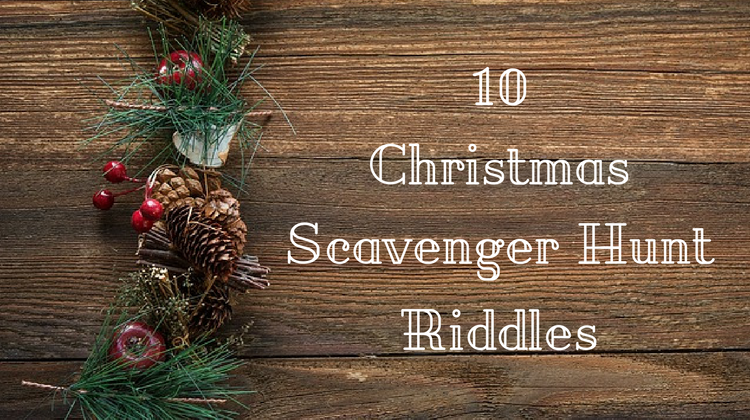 1. Snow Globe
It isn't made of milk, but it's something you will shake
It's a tiny little scene featuring a winter landscape
2. Advent Calendar
Open this everyday for something that can't be beat
For behind each of the doors you'll find a chocolate treat
3. Christmas Tree
Garland, lights and ornaments can all be seen
Hanging on this evergreen
4. Stocking
What will it be stuffed with? Nobody knows
But it looks like something you'd slide over your toes
5. Christmas Wrapping Paper
Tear this off so that it doesn't hide
Your gifts that are contained inside
6. Candy Cane
With red and white stripes, it's something you will lick
Despite it looking like a hockey stick
7. Holly
Prick yourself at Christmas and this leaf might be to blame
It is also the same as a girl's first name
8. Snowflake
No matter how far you travel or hike
You'll never find two that look alike
9. Wreath
Look around the neighborhood and you're sure to find more
Of the same thing we have hanging on our front door
10. Gingerbread Man
You're almost at the end, you've been thinking on your feet
The last thing to find is a guy that you might eat
If you liked these riddles, check out all our other Christmas scavenger hunt ideas.