If you're looking for some fun St Patrick's Day scavenger hunt ideas to do with your kids, then sit back and rest easy – we have you covered.
Here are five fun game ideas for you to play with your children on March 17: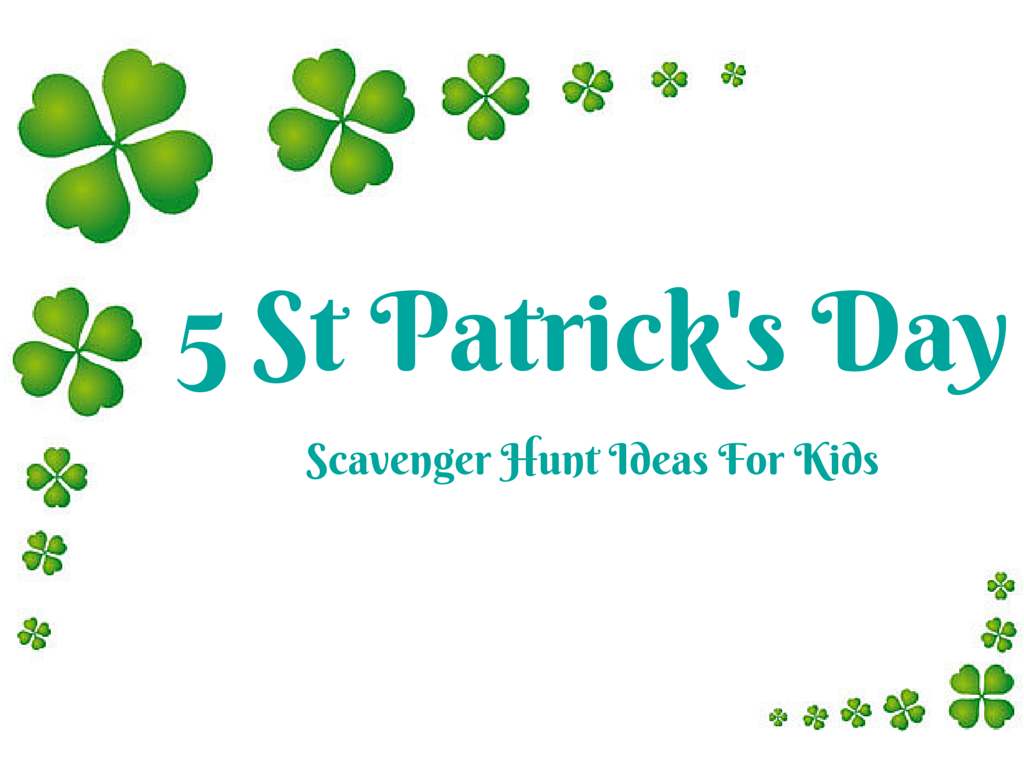 Scavenger Hunt Idea 1 – Goldfinder
Hide loads of gold coins all around the house if you want to do this indoors or in the yard for an outdoor scavenger hunt. Explain to your kids that a leprechaun was carrying his pot of gold and tripped, spilling his gold everywhere.
Their task is to help him find all of the gold coins. If they can find them all, they'll get a prize – check out our slideshow below for some St Patrick's Day prize ideas.
If you want to take this a little further, get this hat and beard and play the part of the leprechaun yourself!
Scavenger Hunt Idea 2 – Lucky Duck
This one's similar to the idea above, minus the leprechaun! Get these 24 St Patrick's Day rubber ducks and either hide them all around the house or out in the yard.
Your kids' challenge is to find all of the lucky ducks. If you have two or more kids, you could make it more of a competition by only offering a prize to the one who finds the most ducks.
Scavenger Hunt Idea 3 – Lots Of Kisses
Get enough green Hershey's Kisses for the number of kids that you have. Again, these should be hidden indoors or outdoors (or both) – the players then have to go around finding all the Kisses.
There's no need to offer a separate prize with this idea – the chocolate will be enough!
Scavenger Hunt Idea 4 – Find The Shamrock
Get a collection of small presents (candy works perfectly for this), wrap them up in green wrapping paper and hide inside different places around the house. Here are some ideas of where they could be hidden:
Closet
Pillow case
Microwave
Washing machine
Drawers
Shoe
Kitchen cupboard
Board game
To help them find the presents, mark each of the locations with a shamrock sticker. Depending on where you're hiding them, you may want to attach the sticker using sticky tape so that it doesn't remain stuck on furniture once you've finished playing the game.
Scavenger Hunt Idea 5 – Give Me A Clue
Check out our separate idea which gives 10 clues to use for another fun St Patrick's Day activity. It also includes a free printable sheet of the clues that you can then cut out to give to your kids as they answer each one.
Prizes
If you want to offer a prize to the winner of one of these games, take a look at the slideshow below for some great St Patrick's themed rewards.

If you liked these games, check out all of our other ideas for a St Patrick's Day scavenger hunt, as well as all our scavenger hunts for kids.