Here's a fun scavenger hunt idea that's nice and versatile as it can be used in a couple of ways.
The first option is that you can have collect the items or alternatively you can organize it as a photo scavenger hunt.
Here's how to play it: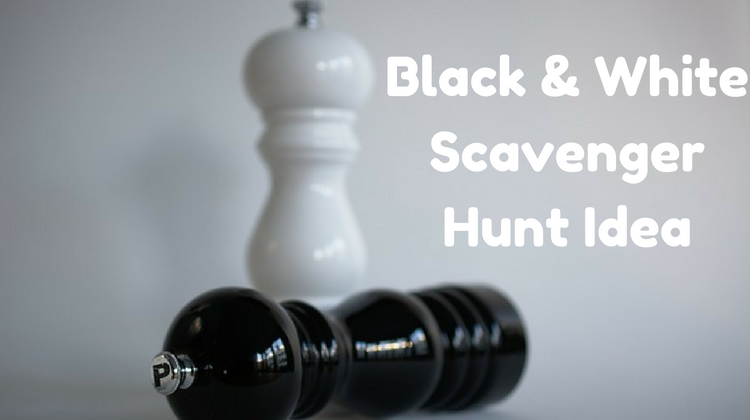 Resources
Preparation
None
Instructions
The aim of this game is simple – players have to find as many black and white items as they can within a certain time limit.
The team / player that finds the most objects wins.
Options
As mentioned above, this can be played in a couple of different ways:
Item – Players have to physically collect all the items. This is the harder option as it means that larger and / or heavier items can't be collected.
Photo – Players have to take photos of the items that they find. This opens up a lot more possibilities, so might be a better option if you're playing with younger kids.
Examples
Any black and white items should be allowed in this scavenger hunt, such as:
Nutrition section on a food label
Newspaper
Zebra print clothing
Photo frame
Black coffee in a white mug
It's up to you how strict you want to make it though – here are some other items that you may or may not want to allow:
Black and white TV
Black pants and a white shirt (two separate items, but one outfit)
Salt and pepper
Anything that's nearly all black and white, but with a small amount of another color(s)
It's therefore worth setting out the rules in advance for how strictly you'll be awarding the points in this game.