If you want to plan a fun activity using the periodic table, here's a great chemistry scavenger hunt idea you can use.
It comes complete with a free printable worksheet and is ideal for using in the classroom at school or for handing out as a homework assignment to help your students learn the elements on the periodic table.
Here's how to organize it: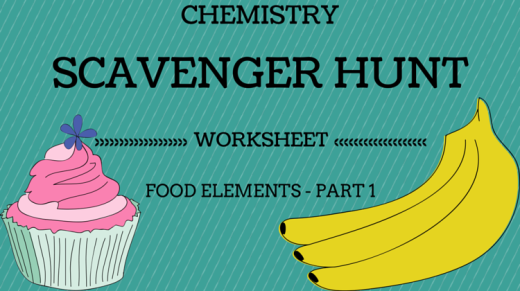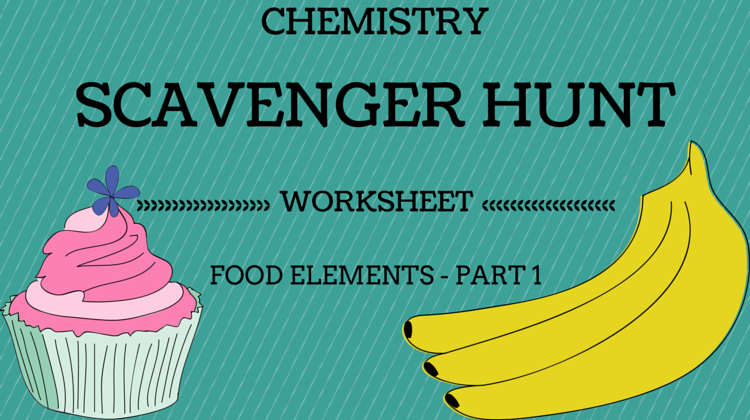 Resources
Periodic table
Pens
Worksheet (see below)
Preparation
None needed (always the best kind of activities for teachers!)
Instructions
Give each of your kids a copy of the worksheet that contains a list of different elements found on the periodic table.
Their task is to find each of the elements and write down their symbols in the same order.
These symbols will then spell out different words, all of which are types of food.
Chemistry Scavenger Hunt Worksheet
Here's a list of 10 different sets of elements whose symbols spell out different types of food, as well as the answers for each one.
Beneath this list is a link for a worksheet that contains the same clues – please feel free to print this as many times as you need for your students.
1. Lasagna
Lanthanum, sulfur, silver, sodium
2. Cashews
Calcium, sulfur, helium, tungsten, sulfur
3. Bacon
Boron, actinium, oxygen, nitrogen
4. Cupcakes
Copper, phosphorus, calcium, potassium, einsteinium
5. Cereal
Cerium, rhenium, aluminum
6. Chocolate
Carbon, holmium, carbon, oxygen, lanthanum, tellurium
7. Almonds
Aluminum, molybdenum, neodymium, sulfur
8. Bananas
Barium, sodium, sodium, sulfur
9. Cinnamon
Carbon, indium, sodium, molybdenum, nitrogen
10. Tacos
Tantalum, cobalt, sulfur
Printable Chemistry Scavenger Hunt Worksheet – Food Elements Part 1
Other Ideas
If you liked this idea, check out all our other chemistry scavenger hunt ideas.