December is a great time to plan fun activities, so here's a Christmas scavenger hunt list idea to help you plan one.
Due to how easy it is to find Christmas items at this time of year, we'd recommend making this an item scavenger hunt, where players have to collect all the items.
An alternative would be to plan it as a photo scavenger hunt – this is where players take photos of all the items instead of physically collecting them, but this version might be too easy.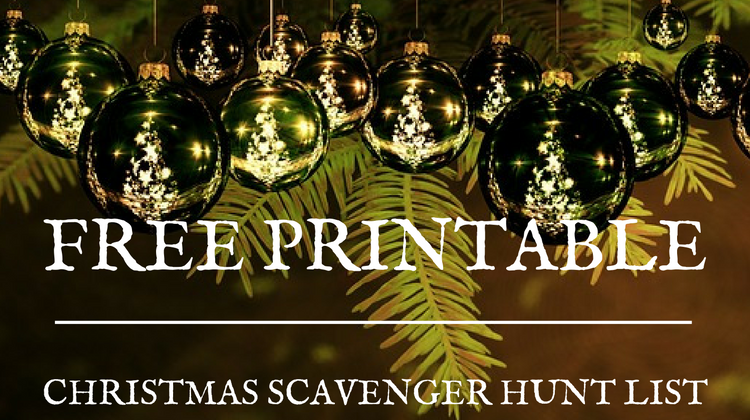 Christmas Scavenger Hunt List
To save you time, we've produced a list that contains 22 Christmas-themed items for players to find – you can find this below.
Beneath that list, there's a link to download a PDF version of it – this is completely free and can be printed as many times as you like.
Items
Snowman
Jesus in a manger
Santa Claus
Reindeer wrapping paper
Star
The Grinch
Bells
Elf
Advent calendar
Sled
Holly
Candy cane
Miniature Christmas tree
Snowflake
Santa hat
Wreath
Angel
5 gold rings
Stocking
Tinsel
Snow globe
Gingerbread man
Printable Christmas Scavenger Hunt List
Bonus Tasks
If you'd like to add an extra element to your Christmas scavenger hunt, you could also choose to include some additional tasks for players to complete that they can earn bonus points for.
For ideas on the types of Christmas-themed tasks you could include, check out our Christmas photo scavenger hunt.
You may also like all our other Christmas scavenger hunt ideas.