Fall days can be a great opportunity to get outdoors with your children and have some fun in the fresh air.
If you're looking for ideas of ways you can do this, here's a great fall scavenger hunt for kids, including a free printable list with 20 items for them to hunt for.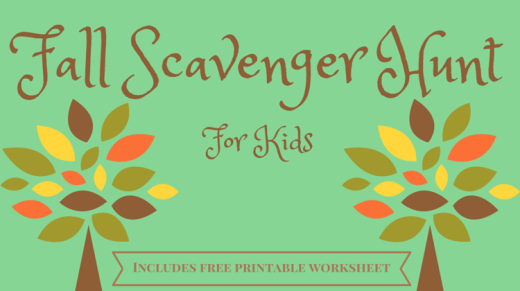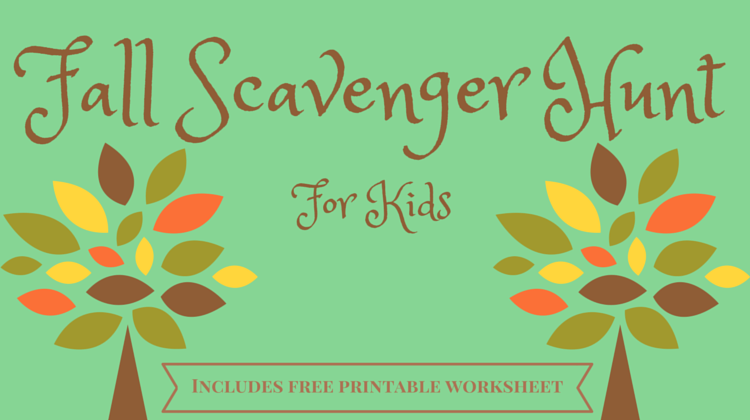 Resources
List (see below)
Pens
Cameras (optional)
Preparation
None
Teams
This can be played with any number of kids. If you're organizing it for your own children, you could walk around together to try to find all the items.
For larger groups – perhaps for a birthday party or school activity – you could split into smaller groups provided you have enough adults to do this.
Location
This scavenger hunt is best suited for being played in your neighborhood where your kids can walk around trying to find the items.
If you live in the middle of a city, you might need to go further afield to find some of the items as many of them will be found out in nature.
Instructions
Give the players / teams a copy of the list containing 20 fall-themed items. Explain that their task is to go around and try to spot all the items on the list.
Options
There are a couple of different ways this can be played:
Observational – Players only have to see the items – they can then check them off their list
Photo – Players have to take a photo of each of the items
Points
If you want to make this fall scavenger hunt competitive, here's how to award points:
Observational – Award one point for each item that a player / team finds. The winner would therefore be whoever scores the most points. In the event of a tie, the winner is whoever finished first.
Photo – Award one point for each item that a player / team finds. Also award one bonus point per item to whichever person / team took the best photo. This means that there are a possible 40 points up for grabs.
List
Here's the list of 20 fall-themed items for players to hunt for. Beneath this is a link to the free printable copy of the list – please feel free to print as many copies as you need. There are two copies of the list per page to reduce the number of pages you have to print.
Red leaf
Halloween decoration
Pine cone
Umbrella
Pumpkin
Yellow leaf
Berry
Leaf blower
Evergreen tree
Squirrel
Spider web
Multi-colored leaf
Bale of hay
Acorn
Pile of leaves
Insect
Scarecrow
Moss
Puddle
Orange leaf