If you want to plan a game that's suitable for people of any age, here's a fun grocery store scavenger hunt idea you could use.
It's simple to organize and you don't even have to visit a grocery store if you don't want to!
Here's how to plan it: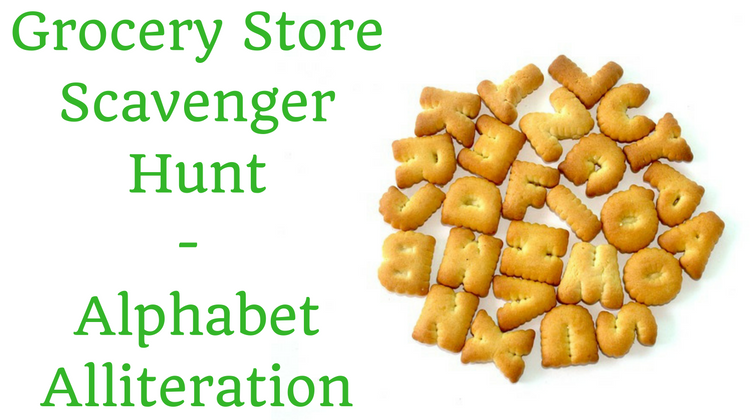 Resources
Paper
Pens
Cameras (optional)
Preparation
None, unless you want to write down every letter of the alphabet on each sheet of paper in advance.
Teams
This can be played individually, in pairs or in small teams, depending on how many people you're organizing this scavenger hunt for.
Instructions
Give each of the players / teams a sheet of paper and a pen. If you haven't pre-prepared the sheets, have them write down each letter of the alphabet on the sheet in a list going down the page.
Explain that their task is to go around a grocery store and find products that begin with every letter of the alphabet. When they find one, they should write it down on the paper until all 26 letters have a product next to them.
Rules
If you want to make the scavenger hunt more difficult, set a rule that the products have to either be brand names or product types, but not both.
For example, brand names would be things like H for Heinz and K for Kelloggs, while product types would be K for ketchup and C for cereal.
Photo
You can also make this a photo scavenger hunt by having players take photos of each of the food items as proof that they exist!
Alternative
If visiting a grocery store for this scavenger hunt isn't feasible, an alternative would be to search food items in the kitchen to try to find 26 different products.
Points
Award one point for each letter that players find a product for, so there are 26 base points available.
Players can also earn bonus points by finding products that include alliteration of the letters at the beginning of the product names.
For example, 'cream cheese' would earn two bonus points, while 'Bush's baked beans' would earn three bonus points.
Prize
If you want to offer a (joke) prize, award a can of alphabet soup to the team that scores the most points.