The best type of scavenger hunt is one that has items or tasks that make the players laugh and which provides some great memories.
We've therefore produced a funny scavenger hunt list that teenagers and adults will love. It's also perfect for using as a fun youth group activity.
Here's how to plan it: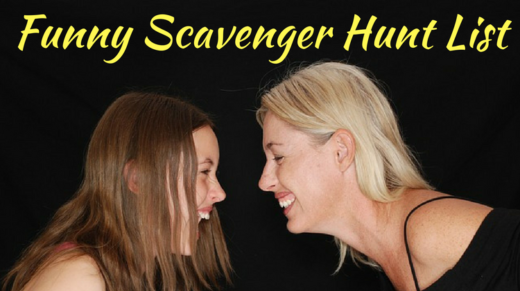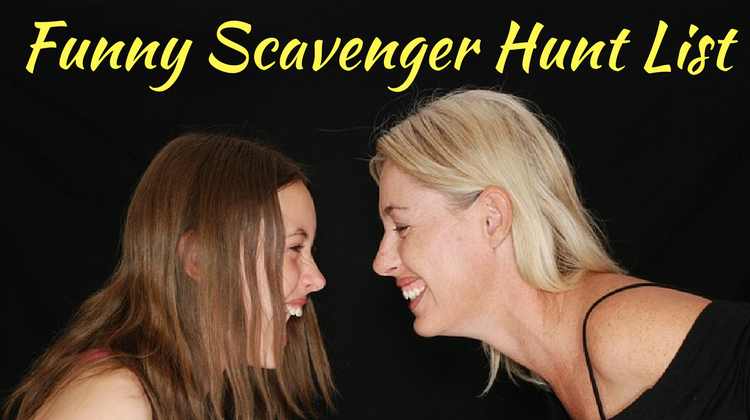 Resources
List of items and tasks (see below)

Pens
Cameras (cell phone cameras are fine)
Teams
This photo scavenger hunt works best with at least three people in each team – it's therefore perfect for using as a team building activity.
If you're going to have a limited number of players, it can be done in pairs but it won't be quite as much fun.
Idea
Ensure teams have each of the resources listed above. The list has 10 funny items and 10 funny tasks – teams have to find all the items and perform all the tasks, taking photos as proof that they've been found and performed.
Location
Teams can go anywhere to complete the list – malls, grocery stores, their own home, etc. Each team will therefore need to be able to drive around.
Time Limit
Set a time limit and a place where they need to meet at the end of the scavenger hunt. To give them enough time to take photos of all the funny tasks and items, it's worth allowing at least 1.5 – 2 hours for the game.
Points
Award one point for each photo a team takes of an item or task on the list, also awarding bonus points for the funniest photos.
Funny Scavenger Hunt List
Here's the list of 10 items and 10 tasks that all the teams have to take photos of. There's also a free printable copy of the list that you can download – the link is immediately beneath the list.
Funny Scavenger Hunt Items
Funny T-shirt
Weird yard decoration
Fruit arranged to look like a smiley face
Two items it would be embarrassing to buy at the same time
Lamest superhero outfit ever
Unusual shaped vegetable
Creepy stuffed animal
Two toys that don't go well together
Crazy hat
Seriously? This is an actual product? That people would buy?
Funny Scavenger Hunt Tasks
I can't believe we all fit in here!
Hug a shop worker (with their consent!)
Clothing catalog pose
You fell asleep there?!
Dance with a mannequin
3 shop workers doing a Charlie's Angels pose
Did you really just lick that?
That's not a great place to have a bath
Propose to a member of the public
Search through a trash can
Printable Funny Scavenger Hunt List

Slideshow
At the end of this photo scavenger hunt, display all the photos on a TV or computer monitor so the players can laugh at each other's photos.
If you liked this idea, check out all of our other free scavenger hunt lists.
For more team building activities that are good for using with teenagers, check out this post at Youth Workin' It, our sister site that's all about youth work.