These Harry Potter scavenger hunt clues are perfect for Halloween and birthday parties, but can also be used as a fun way to give your child a Harry Potter costume.
The first set of clues are below – see part 2 for the second set of Harry Potter clues. Each clue has a link to the costume items and Harry Potter memorabilia that's mentioned.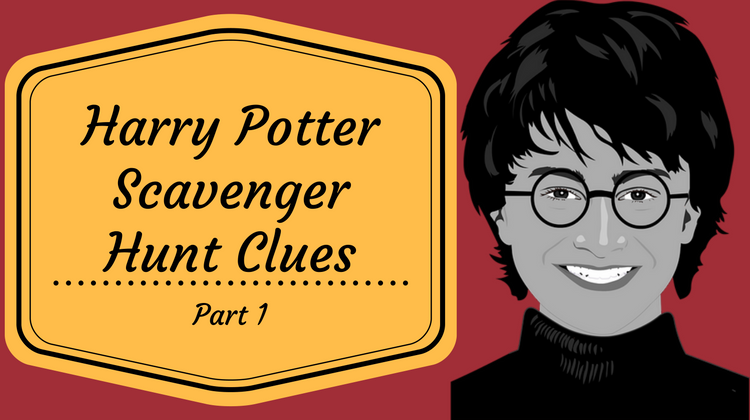 Harry Potter Scavenger Hunt Clues:
To show that you're in Gryffindor
You need a tie for your neck
Try taking a look outside
Under the bucket that's on the deck
(Have multiple buckets if possible to make it a little harder)
You'll need to wear a scarf
So you don't catch a chill
You'll have to search the house
It's on a window sill
(Hide it behind blinds or curtains)
Don't forget that you'll need Hedwig
Your ever trusty owl
He's currently keeping warm
Wrapped up in a towel
(Put it in an airing cupboard or wherever you keep spare towels)
Unless you have a robe
Your back will feel quite bare
So go and find this outer gown
Where you pick out what to wear
(Hide it in a closet or dresser)
You'll need your special wand
In order to cast a spell
It's with the things you take
When you're ill and want to be well
(Put it in the medicine cabinet or wherever you keep medicine)
You're not going to be able to see
Without your unique glasses
These are hidden away
With the books you brought home from classes
(Slip these into a school bag)
Check out the second set of Harry Potter scavenger hunt clues here. You may also enjoy our Halloween scavenger hunt ideas.