If you're looking for a fun biology-themed activity idea – perhaps to use with schoolkids –  a scavenger hunt can be a great option.
To help you out, here's a human body scavenger hunt list with a twist.
Here's how to play it: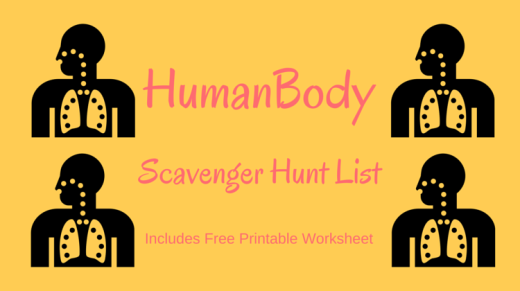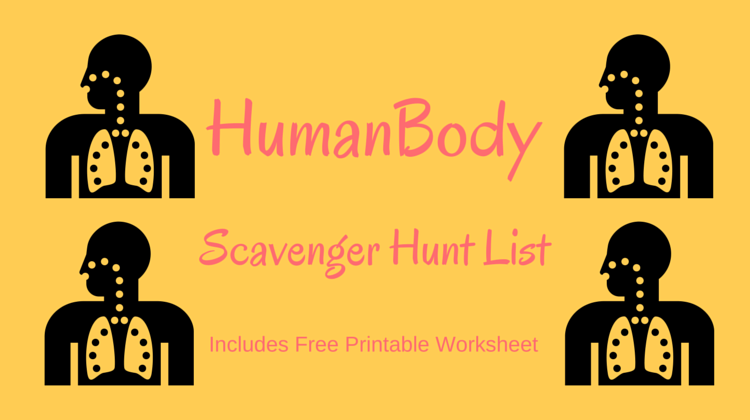 Resources
Scavenger hunt list (see below)

Pens
Cameras (cell phone cameras are fine)
Idea
Below, there's a list of 30 different parts of the human body. The aim of this game is for the players to take photos of all of the items.
There's a catch though… they're not allowed to take photos of actual body parts! Instead, they have to take pictures of items that either have the same name or which are homophones.
For example:
Items with the same name
Eye of a potato

Back of a chair
Spine of a book
Colon punctuation mark
Calf (baby cow)
Homophones
Muscle / Mussel
Waist / Waste

Eye / I

Heel / Heal
Vein / Vain
Explain this to the players, but don't give too many examples of similar items and homophones.
Teams
If you're planning this photo scavenger hunt as a fun piece of school biology homework or as a classroom activity, this could be played individually. Consider allowing students to work in pairs or small teams though, in case one or more of them don't have access to a camera.
Otherwise, this can be played with kids, teens, youth groups or adults of any age. It's also a great team building activity, as players will need to work together to come up with interpretations for each item.
Points
Players / teams should earn one point for each item they take a photo of. In the event of a tie, award bonus point(s) for each photo you consider to be extremely funny, creative, genius, etc.
Human Body Parts
Here are the 30 body parts that players have to take photos of. To save you time and hassle, beneath the list there's a link to download a free printable copy of scavenger hunt list.
Arm
Leg
Eye
Colon
Nail
Foot
Head
Face
Palm
Socket
Tissue
Waist
Lash
Calf
Bottom
Muscle
Gum
Heart
Kidney
Neck
Lip
Mouth
Back
Spine
Shoulder
Temple
Vein
Chest
Navel
Heel
Printable Human Body Scavenger Hunt List
If you liked this idea, check out all of our other scavenger hunt ideas, lists, riddles and clues.