If you're a teacher and want to plan a fun back to school activity for the classroom, here's a first day of school scavenger hunt idea, complete with a free printable worksheet.
It's a great 'Getting To Know You' game that helps with team building, especially if you'll have a group of students who don't know each other too well.
Here's how to organize it: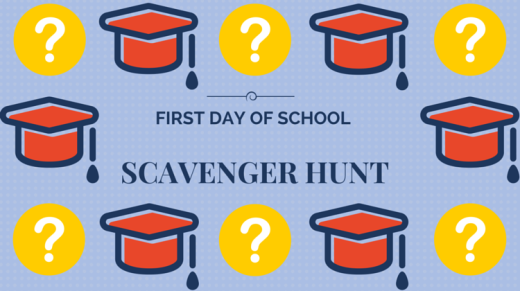 Resources
Scavenger hunt list (see below)

Pens
Preparation
None
Instructions
Give each of your students a copy of the list below and explain that they're going to play a game to help them get to know each other a little better on their first day back at school.
Their task is to go around the classroom and ask their fellow students if they did any of the activities listed during the summer.
If possible, they should try to find a different person's name for each activity that's listed.
Questions
Here's a list of 20 questions about summer activities for your students to ask. Beneath this is a link to download a free printable worksheet containing these same questions, making it much easier for you to plan this activity for the first day of school.
Find someone in the class who did each of these things during the summer break…
Went overseas
Started learning to play a musical instrument
Went to Disney
Played soccer
Went camping
Watched a movie outside
Made a new friend
Went on a bike ride
Had a job
Went swimming
Visited their grandparents
Went to a theme park / amusement park
Completed a video game
Saw three or more movies at the movie theater
Went on a road trip
Got a new pet
Went to the beach
Stayed over at a friend's house
Went to a water park
Had a birthday
Printable First Day Of School Scavenger Hunt Worksheet
For more activities like this, check out all our other Getting To Know You scavenger hunts.