Here's a quick, fun and easy fall scavenger hunt idea for you to organize for your kids.
It's perfect for rainy days when your kids are indoors but you still want them to be active.
Here's how to play it: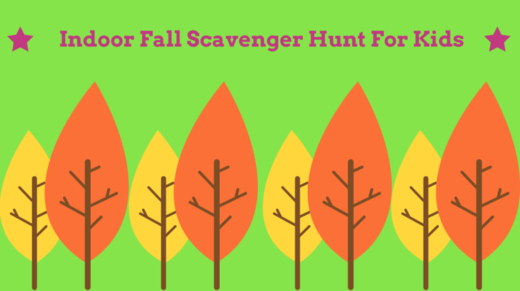 Resources
Fall leaves (this pack of 100 leaves is perfect)
Preparation
Place the leaves in every room all around the house. Put them in different kinds of places – high and low, hidden and on display, inside other items, etc.
Instructions
Explain to your kids that a tree came inside the house and shook its leaves everywhere. Their task is to find as many of the fall leaves as they can.
The winner is the child who manages to find the most leaves.
Other Ideas
If you liked this suggestion, be sure to check out all our other fall scavenger hunt ideas.