If you're looking for a fun internet scavenger hunt for kids, here are 20 questions and answers you can use.
It's perfect for using in a classroom at school, but can also just as easily be used at home if you want to give your own kids an interesting learning activity to do.
There's also a free printable worksheet with all the questions on it, making it easy for you to plan this activity – see below for the download link.
Here's how to organize it: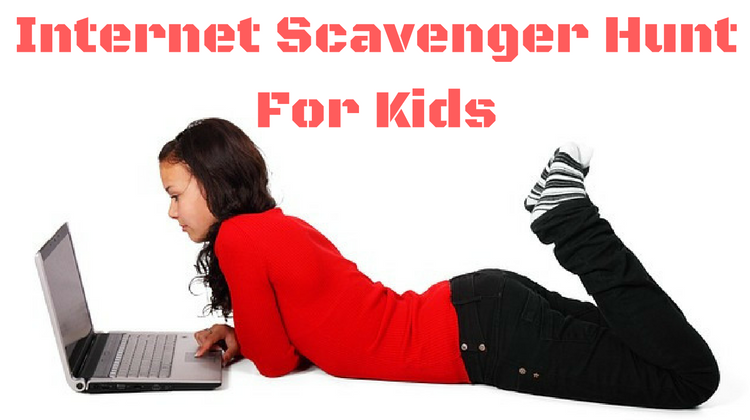 Resources
Internet scavenger hunt worksheet (see below)

Computers (with internet access)
Pens
Preparation
None!
Idea
Give each of the kids a copy of the worksheet that contains 20 questions. There's a good chance that they won't know many (if any) of the answers in advance, making the activity a level playing field.
Their challenge is to go online and search the internet for the correct answers.
Rules
If you want to ensure that they use a variety of sources for their research, place a restriction on the number of answers they can find using Wikipedia – a maximum of 10 is a good option.
To monitor this, have each of the kids open a Word document and get them to copy and paste the URL of each website they use into the document.
Internet Scavenger Hunt – Questions And Answers
Here's the list of 20 questions and answers you can use for this online activity. All of the answers have a link to a source confirming that it's correct.
Beneath the list is a link to download the free printable worksheet. The first page of the document has the questions only, while the second page has both the questions and answers (plus links to the sources), so make sure you don't give out the second page to the kids!
Printable Internet Scavenger Hunt For Kids
Winner
The first of the kids to answers all of the questions correctly.
If you liked this idea, we have many more scavenger hunts for kids for you to check out.