If you want to plan a fun online activity for people of any age, here's a great internet scavenger hunt worksheet you can use.
It's a game where players have to find different websites for each letter of the alphabet that could keep the players busy for a long time and can be a great team building activity.
Here's how to play it: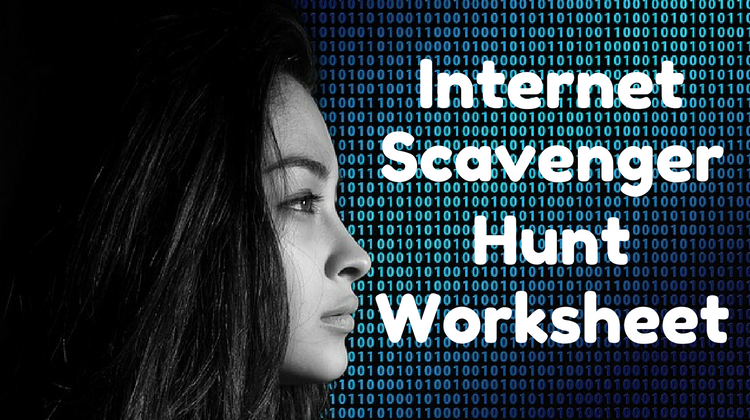 Resources
Worksheet (see below)
Pens
Internet access
Preparation
None needed
Teams
This will depend on how many people you have playing the game. With a large group, split them into smaller teams of 3-5 people to get them to work together and to encourage team building.
For smaller groups, this could be played in pairs or individually.
Instructions
Give each player / team a scavenger hunt worksheet and a pen. Explain that on the top of the sheet is a list of 26 different types of websites that can be found on the internet.
Their task is to use the box on the bottom half of the sheet to create a list of actual websites – one for each type of site listed at the top.
There is a restriction though that makes this game much harder – each site has to start with a different letter of the alphabet, hence it being an alphabet scavenger hunt.
Example
Here's the list of different types of website, along with one possible A-Z solution (this example is for you – don't give it to the players!)
Beneath this list is a link for a printable worksheet – please feel free to print as many copies as you need when organizing this internet scavenger hunt.
Printable Internet Scavenger Hunt Worksheet
Winner
This is the team / player that manages to find 26 different sites that start with different letters of the alphabet.
If no one manages to do this, the winner would be whoever gets closest to having a list of 26 websites.