If you want your children to associate going to the library with being fun, here's a great library scavenger hunt for kids that you can use.
It's simple to prepare and lots of fun to play.
Here's how to plan it: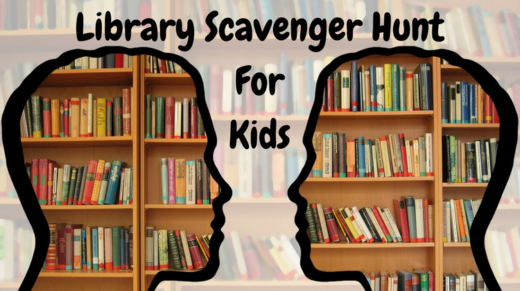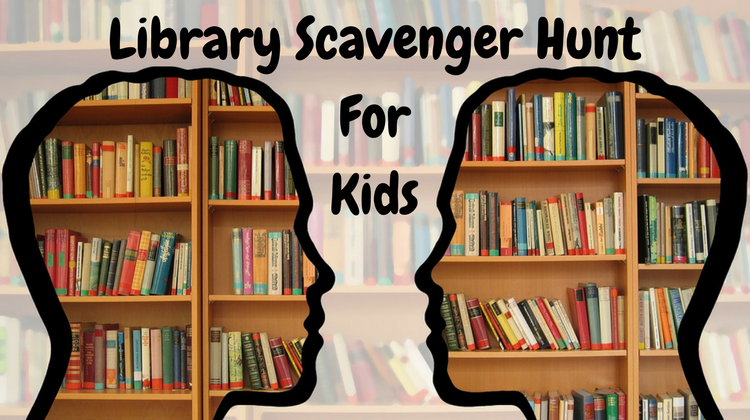 Resources
None
Preparation
If you're going to be taking a group of kids to the library, it's worth contacting them in advance to get their permission.
With just one or two kids though, it should be fine playing this so long as you're not disturbing other visitors.
Instructions
Explain to your kids that their task is to search the library for 26 different books. The last name of each book's author needs to start with a different letter of the alphabet, hence there being 26 books to find.
Set a time limit that they need to be completed by – half an hour should be enough. Also emphasize that they need to be respectful of other people in the library by being quiet and not running around.
Finally, let them know that there are bonus points available…
Points
Award one point for each letter of the alphabet that they find a book for, meaning there are 26 base points available.
There are also 26 bonus points available. To earn a bonus point per letter, the author's first name should also begin with the same letter as the last name.
This means bonus points are available for authors such as Bill Bryson, Clive Cussler and Karen Kingsbury.
Options
There are a few different ways to organize the collecting part of the scavenger hunt. Here are some ideas:
Alphabetical order – Have the kids bring you the library books one-by-one as they find them, starting with the letter A and finishing with the letter Z.
Random order – Let them bring you the books in any order.
Written list – If you don't want to worry about returning the books to the correct shelves in the library at the end, give the kids some paper and a pen and get them to write down the list of authors as they find them.
Difficulty Level
For older kids, you may want to make this hunt a little bit harder. To do this, have them find author names based solely on their first name rather than last name.
This is more difficult as libraries have their books in alphabetical order by last name, meaning that the first names won't be in any kind of order.
Prize
If you want to offer a prize to the winner, get them a gift certificate for a bookstore, Amazon, etc.
Other Ideas
If you liked this suggestion, check out all our other scavenger hunts for kids.