This nature scavenger hunt idea is a great activity to help kids learn more about different types of trees.
It's perfect for using with your own children or for teachers wanting to organize a fun task for their students at school.
Here's how to organize the Leaf Hunt: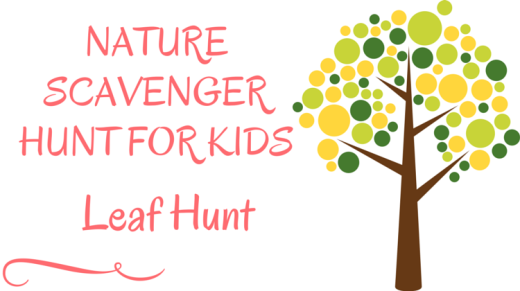 Preparation
Take a walk around the local area and find as many different types of leaves as you can, taking one of each of the leaves.
Next, make a list of all the different trees that the leaves are from. When doing this, include two extra trees that you don't have leaves for.
Activity
Once this has been prepared, give the kids the list of trees and the different leaves. Their task is to research which tree each leaf belongs to, explaining that there are two trees that you don't have leaves for.
Once they've worked out which two trees those are, they should also research what those tree's leaves look like and draw them.
Alternate Version
To involve the kids even more in the activity, take them with you to search for the different leaves. Then, instead of giving them a list of trees that they came from, have them do that research for themselves and leave out the part with the two bonus trees.
Research
If you have books that contain detailed information on what the leaves from different trees look like, those could be used. Otherwise, this idea works well as an internet scavenger hunt.
Tip 1
If you're going to split the kids into different teams, it's best to give each team one of each of the leaves, meaning you'll need to pick more than one of each when you're preparing this nature scavenger hunt.
Tip 2
If your local area doesn't have a lot of trees, greenery from bushes and shrubs could be used instead
School
For teachers, this scavenger hunt idea would work well in a biology classroom, but could also be used to fit into an art class.
If you liked this idea, check out our other nature scavenger hunts.