If you want to organize a nature scavenger hunt for kids, use this idea and our free downloadable list to help.
Here's how to do it:
Resources
Nature scavenger hunt list (see below)
Pen
Preparation
Find a local park, forest or other outdoor area to do this activity.
How To Organize
Take the kids to the place you've located for this nature scavenger hunt. Give them a copy of the list and a pen to check off as they find each of the items.
Walk around with them and try to find all of the different items. Depending on their age, you may need to warn them not to touch / eat some of them (e.g. mushrooms, berries).
If you have a large group of kids – perhaps for a birthday party or a youth group – and you have enough adults, you could separate them into teams and see which team can be the first to find all of the items on the list.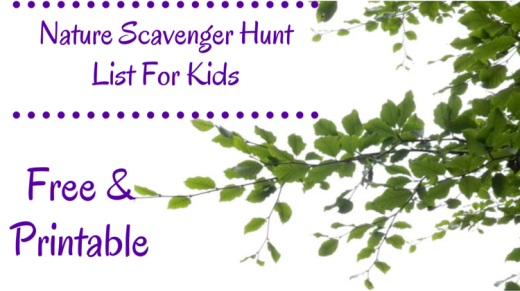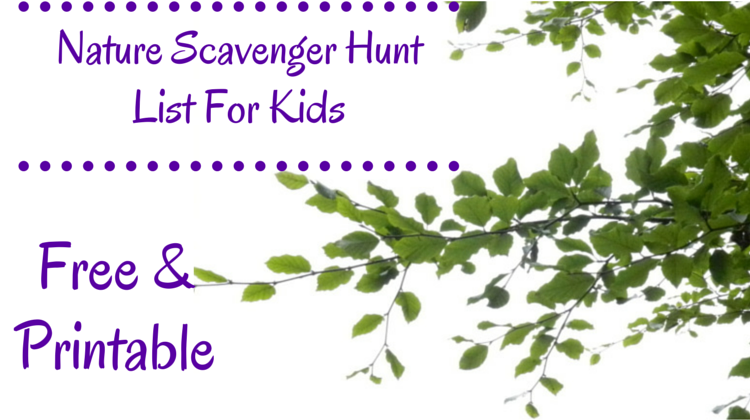 There are many different items you can include on the list. We've given a list of 30 different items below, but you may wish to alter it depending on the location where you'll be doing the scavenger hunt. For example, if you're not going to be near any water, there's little chance that you'll come across a frog.
To make things even easier for you, below the list is a link to download a PDF of the list. It contains the same 30 items, but means that you can easily download and print off the list. n.b. There are two copies of the same list on the page to reduce the amount of paper you need if printing off multiple copies.
Here are the 30 items:
Yellow flower
Frog
Brown leaf
Tree with no leaves
Fern
Tree root
Stick
Dandelion
Feather
Something purple
Seed
Pinecone
Spider web
Something smooth
Butterfly
Fly
Tree that's fallen down
Snail
Rock that's larger than your hand
Berries
Red flower
Mushrooms
Squirrel
Insect
Bark
Thorns
Puddle
Animal tracks
Bird's nest
Litter
Printable Nature Scavenger Hunt List For Kids
If you liked this idea, check out all our other nature scavenger hunt ideas.