If you want to plan a number scavenger hunt, here's a list of 20 items you can use, including a free printable list for you to download.
This game is perfect for using with people of any age group, so ideal whether you're organizing for your kids, a youth group, adults or anyone else.
It's also great for using on a rainy day as you should be able to find all these items indoors.
Here's how to organize it: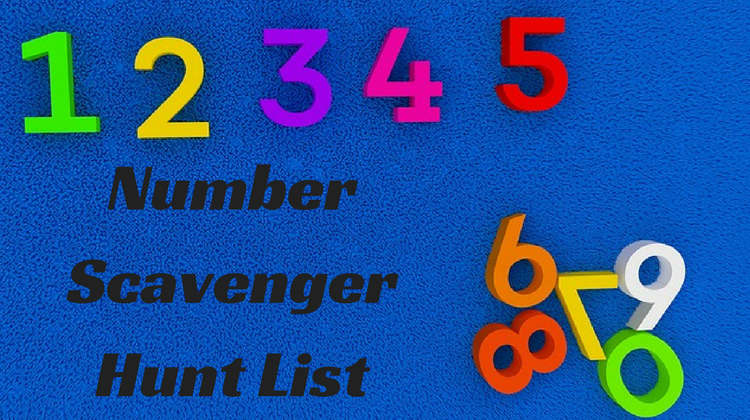 Resources
Preparation
None, other than printing off the list below.
Teams
This game can be played in small teams if you have a group of players, or individually if you only have a few people taking part.
Instructions
Give each player / team a copy of the number scavenger hunt list and a pen. Explain that their challenge is to collect all of the items on the list.
The twist is that they have to collect the exact number allocated for each item – for example, 7 rolls of toilet paper and 19 pennies.
Points
Award one point for each item that is collected – this means that there's a total of 210 points up for grabs (1 + 2 + 3, etc)
Winner
The winning player / team will be the one that collects all of the items first.
If none of them manage to collect all the items within the time limit, the winner will be the person / team who earned the most points out of 210.
Items
Here's a list of 20 different items to have the players hunt down and collect. Beneath this is a link to a free printable copy of the list – please feel free to print as many copies as you need when playing this number scavenger hunt.
1 blanket
2 tubes of toothpaste
3 cans of soup
4 shoes for your left foot
5 blue T-shirts
6 spoons
7 rolls of toilet paper
8 playing cards with a Jack on them
9 pieces of Lego
10 pencils
11 light bulbs
12 Band-Aids
13 paper plates
14 cotton balls
15 pairs of socks
16 nails
17 tissues
18 uncrushed Rice Krispies
19 pennies
20 paper clips
Printable Number Scavenger Hunt List
If you liked these ideas, check out all our other free printable lists.