If you want to plan a fun activity for your children that gets them out of the house, here's an idea for a fun outdoor scavenger hunt for kids.
Here's how to play it:
Resources
Scavenger hunt list (see below)

Pens
Preparation
None
Location
Well, outdoors obviously! It can be played in your neighborhood or somewhere nearby where you think your kids might be able to find all the items on the list.
If you're on vacation somewhere, this can also be a great way to explore where you're staying, while ensuring that your kids have fun doing it.
Idea
This outdoor scavenger hunt is an observational one. Your kids therefore don't have to collect any items – they just have to find all the items on the list and cross them off as they're found.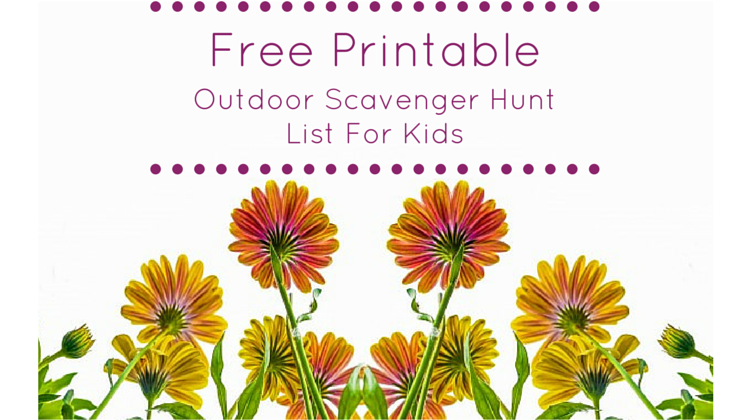 Here's a list of 20 items that your children should be able to find outdoors. Beneath this is a link to download a free printable copy of the list – please feel free to print and use this as many times as you like.
Tree with no leaves
Animal yard ornament
River or stream
Dog being walked
Pine cone
Stop sign
Someone playing basketball
Leaf that's bigger than your hand
Police car
Squirrel
Car license plate from out of state
House with a green front door
Swing set
White picket fence
Roses
Someone jogging
Ants
Feather
Yellow flower
Animal tracks
Printable Outdoor Scavenger Hunt List For Kids
If you liked this idea, check out all our other scavenger hunt ideas for kids.