Shiver me timbers!
Here's a free pirate scavenger hunt list that's just what you need to organize a fun activity for kids.
This makes it perfect for pirate birthday parties or for any aspiring Jack Sparrow.
Here's how to play it: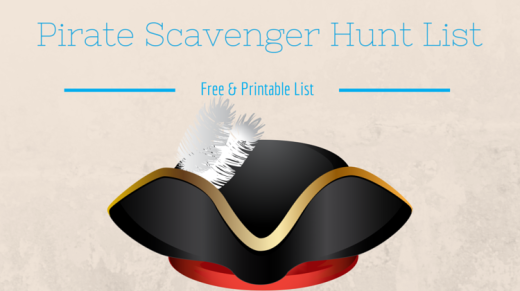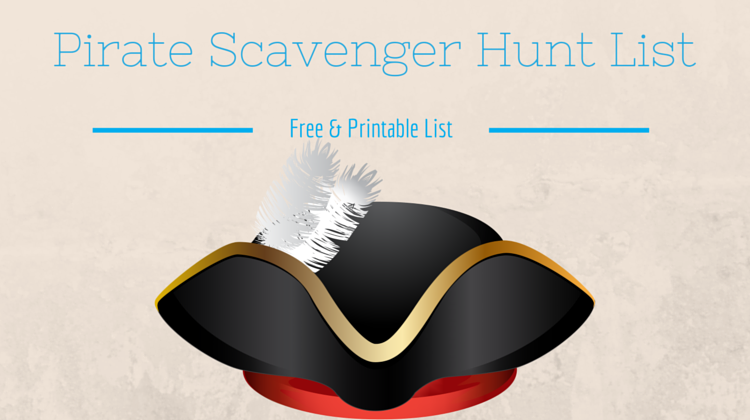 Resources
Scavenger hunt list (see below)

Pens
Cameras (cellphones are fine)
Idea
Give the kids a copy of the list below that contains 12 pirate-themed items, as well as 3 bonus items. As it's a photo scavenger hunt, their task is to find all 12 items and take photos of  them.
They then need to take photos of the 3 bonus items – these are also pirate-themed but will require a bit of creativity on their part to decide how to interpret the item.
For example, "Shiver me timbers" could result in them putting a plank of wood in the freezer, while "Blackbeard" might have them painting their chin black.
Alternate Version
Instead of organizing it as a pirate photo scavenger hunt, you could require players to collect all the items instead.
If you're doing this at home with your kids, hide the different items around the house for them to have to find.
List
Here's the list of items for players to have to find and collect / photograph. Beneath the list, there's a link to download a free printable copy of the pirate scavenger hunt list.
Regular Items
Parrot
Skull & crossbones
Barrel
Gold coins
Compass
Wooden leg
Eyepatch
Pirate hat
Anchor
Spyglass
Treasure chest
Ship
Bonus Items
Shiver me timbers
Blackbeard
Walking the plank
Printable Pirate Scavenger Hunt List
If you liked this idea, check out all of our other free scavenger hunt lists.