If you're using our 10 Valentine's Day scavenger hunt riddles (n.b. they're for adults!), why not double down and add another set of riddles!
Idea
The original scavenger hunt idea has 10 riddles – your partner has to answer these so that they can find the 10 Valentine's Day related items that the clues were for.
If you want to add an extra element to this activity, hide all the items in the places suggested below. Then give your partner this second set of Valentine's Day scavenger hunt riddles so that they can find them.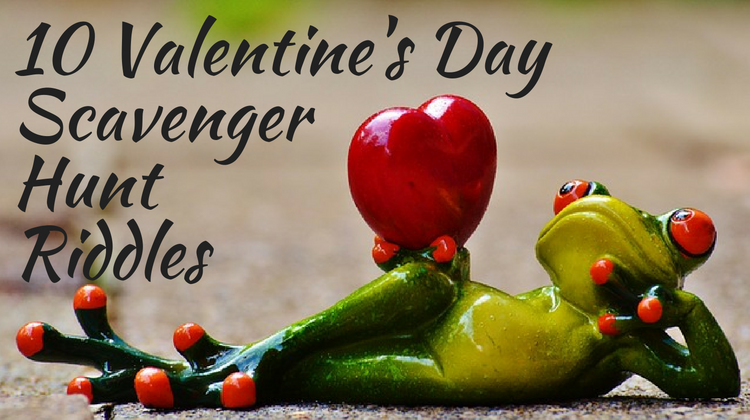 How To Do It
There are a couple of ways that you could combine the two sets of riddles:
Have your partner work out all the first set of riddles so that they know what items they'll be looking for, then give them this second set to find them all
Work through the riddles one-by-one. For example, once they've worked out that they're looking for champagne, they get given the riddle that gives the clue as to where the champagne's hidden. Once they've found it, they get given riddle no. 2 for the rose petals, and so on.

Valentine's Day Scavenger Hunt Riddles
Here are the riddles to give your partner – we've listed the items and where to hide them:
1. Champagne – Fridge
I hope you find this scavenger hunt fun-filled
This first item is stored somewhere being chilled
2. Rose Petals – In the washing machine
Roses are usually planted in the dirt
But these petals are where it gets washed off your shirt
3. Chocolate – On top of the TV
This Valentine's Day on you I will dote
This candy is on what's controlled by remote
4. Furry Handcuffs – On a bookcase
To find the handcuffs, where should you look?
Somewhere you might place a book
5. Strawberries – Under the kitchen sink
These sweet red fruit sure are delicious
They're hidden beneath where you do the dishes
6. Bath Salts – In the bath
These are in an obvious place, that is no joke
They're where they'll be used to have a relaxing soak
7. Valentine's Day DVD – Under a sofa cushion
This clue won't give you cause to frown
Just be careful when you sit down
8. Love Dice – Under a pillow
We have to do whatever these dice say
At night, where does your tired head lay?
9. Candles – In the closet
These riddles all rhyme but they're not going to be sung
The candles are where your clothes get hung
10. Massage Oil – Under the bed
This last clue isn't hard, it's not too deep
The oil is hidden under where we sleep
If you liked this idea, check out our other Valentine's Day scavenger hunt ideas.