If you're taking a trip to the ocean with your family, here's a beach scavenger hunt list that can help keep your kids entertained.
It contains 30 things you might find at the beach – there's also a free printable copy of the list you can download.
Here's how to organize it: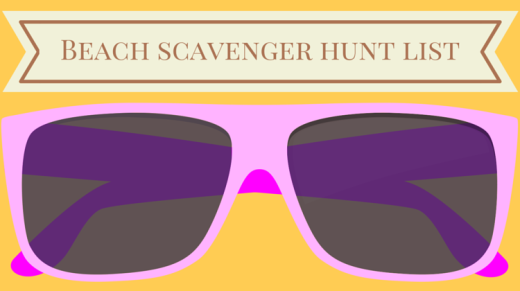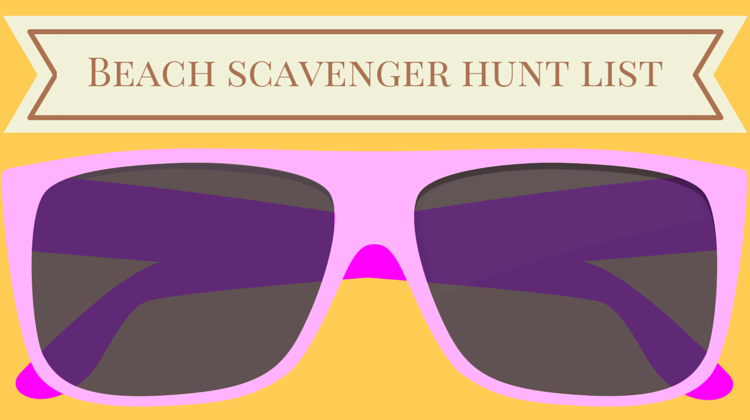 Resources
Scavenger hunt list (see below)

Pens
Preparation
None
Instructions
Give the players a copy of the list and a pen. Explain that their task is to try to find all 30 of the items.
This isn't a regular scavenger hunt where they have to collect the items – instead, they can check off each item as they see it.
Items
Here's the list of 30 beach-themed items. Beneath this is the free printable list with these same items – please feel free to make as many copies as you need for your kids.
Sunglasses
Seaweed
Crab
Sandcastle
Snorkel
Shell
Beach ball
Something with 4+ colors
Sunscreen
Smooth pebble/rock
Flip-flops
Dog
Sunhat
Camera
Picnic basket
Kayak
Bird footprints
Kite
Something written in the sand
Seagull
Ice cream
Beach towel
Grass
Something that smells
Bike
Swimming goggles
Boat
Bucket and spade
Book
Surfboard
Printable Beach Scavenger Hunt List
Prize
If you want to offer a prize, you could reward them based on how many items they find. For example, you could set it up like this:
0-9 items – No prize
10-14 items – Ice cream
15-19 items – $5 to spend at a beach souvenir store
20-24 items – $10 to spend at a beach souvenir store
25-29 items – Pick where to go for dinner
All 30 items – All four of the prizes