If you want a fun outdoor game to play with your children this summer, here's a beach scavenger hunt for kids, complete with a free list of things to find.
This would also work well if you're planning on taking a youth group to the beach for an outing or as part of a youth retreat.
Here's how to plan it: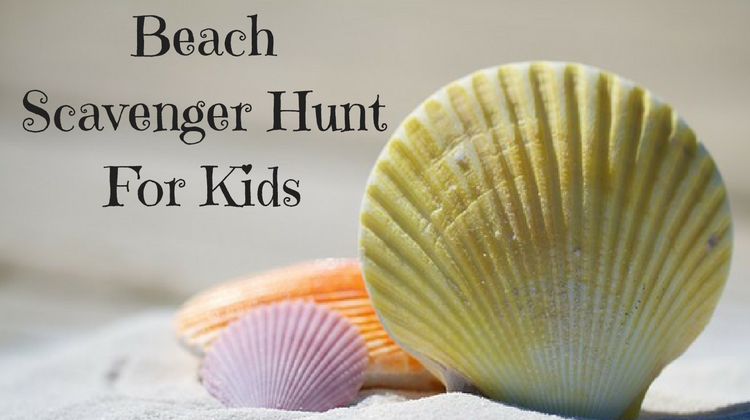 Resources
Scavenger hunt list (see below)

Pen
Preparation
None
Idea
While at the beach, give your kids a copy of the list and a pen. Their challenge is to see if they can find all of the different activities going on before you leave the beach.
This is primarily a human scavenger hunt, as most of the items listed involve finding people doing various activities, but there are also a couple of others that involve a dog and a bird.
Options
If you have 2+ kids, this game can be played by either having them work together, or by introducing a competitive element.
If playing it competitively, one option is to have your kids race to see who can find the most activities from the list.
Alternatively, make a note of which child finds each activity first – the kid who's found the most by the end of the day is the winner.
List
We wanted to make this game easy for you to organize, so here are 20 different activities you can use for this beach scavenger hunt for kids.
Beneath this is a link to a free printable copy of the list for you to download.
People playing Frisbee
Someone building a sandcastle
A dog swimming in the ocean
Someone flying a kite
Family having a picnic
Someone with sunburn
People playing beach volleyball
Someone buried in the sand
A bird running on the sand
Someone on a jetski
People sitting under a beach umbrella
Someone eating an ice cream
Someone surfing or bodyboarding
People splashing each other
Someone putting on sunscreen
Someone writing something in the sand
Someone parasailing
People cycling
Someone with a metal detector
People playing beach soccer
Printable Beach Scavenger Hunt List For Kids
Prize
If you want to offer a prize to the winner of the game, let them get a souvenir from a beach shop or have them choose where you go for dinner that evening.
If you want some more fun activities to do with your children, check out all of our other ideas for scavenger hunts for kids.