If you'd like to organize a fun activity this fall, here are some ideas you can use for a Thanksgiving photo scavenger hunt.
This is a game that can be played with kids, adults or all together as a family.
Here's how to do it: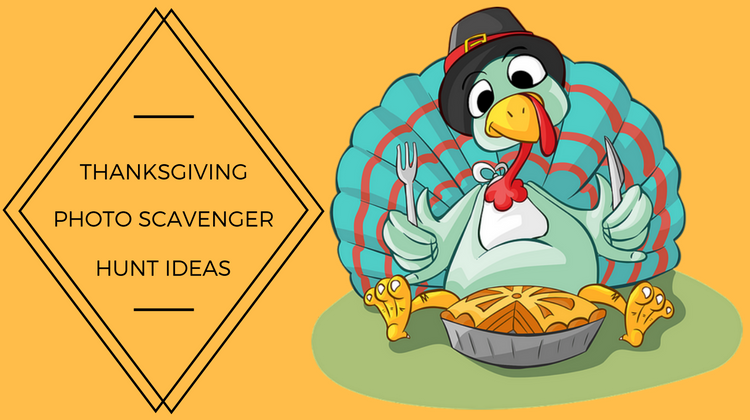 Resources
Cameras
Pens (optional)
Paper (optional)
Preparation
None
Teams
Due to the nature of the tasks in this scavenger hunt, it's best to play it as individuals rather than in teams.
Instructions
Give each of the players a camera – cell phone cameras are fine to use. The pen and paper are optional depending on which of the ideas you choose.
Explain that as it's Thanksgiving, their task is to take photos of things that they're thankful for.
Once the game's over, show each person's set of photos and have them explain why they're thankful for each one.
Scavenger Hunt Ideas
Here are some further ideas of ways to organize this game:
1. Free To Choose – Allow the players to take photos of anything that they're thankful for
2. List Of Items – Give the players a list of categories that they have to take photos of but where they choose the specific things they're thankful for.
For example, you could give them the following list using the pen and paper and have them take photos of their favorite items for each of these categories:
Food
Animal
Person
Album
Book
Movie
Piece of clothing
Sports team
Store
Beverage
Toy
Place
They may need to get a little creative if they can't take a photo of the item in person. For example, if their favorite place is Disneyland, a photo of a souvenir from when they visited would be OK to use.
3. You Only Get One Shot… – Make the game a little more challenging by only allowing them to take one photo. They therefore have to collect all the items together and fit all of them within the one photo.
If you liked these suggestions, be sure to check out all of our other Thanksgiving scavenger hunts.