If you're wanting ideas for a Thanksgiving scavenger hunt list, you're in the right place!
On Thanksgiving Day, it can be hard to find activities that all the family want to do. A photo scavenger hunt is a really fun activity and is perfect for all the family – you could even invite your friends or neighbors to take part.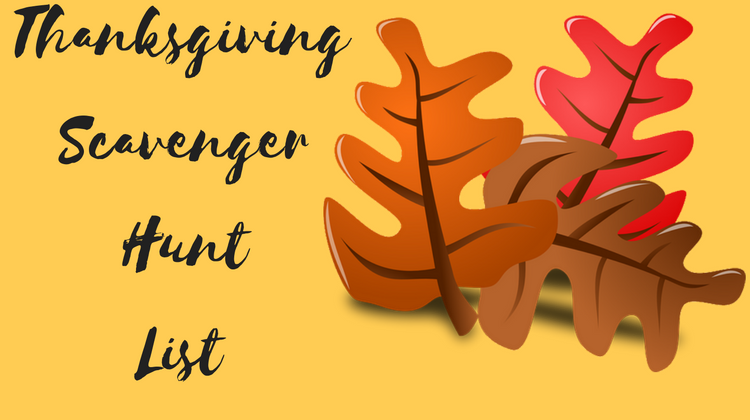 Thanksgiving Scavenger Hunt List
To save you time and effort coming up with your own list, we've provided one below that has 20 items related to Thanksgiving Day.
There are also four additional challenges for players to complete in order to earn bonus points. You can award the bonus points however you like, but we'd suggest awarding them based on how funny the photos are, their creativity, etc.
Beneath the 20 items and four bonus challenges, there's a link where you can download a scavenger hunt list containing all these items for free. You can then print off the list as many times as you like.
Items
Pilgrim
Mayflower
Turkey
Pine cones
Yams
Yellow leaf
Corn
Stuffing
Pumpkin pie
Red leaf
Pumpkin
Orange leaf
Football
Cranberry
Cornucopia
Squash
Candy corn
Scarecrow
Indian
Hay
Bonus Challenges
Weirdest Thanksgiving yard decoration

Something with a Macy's logo
Help! I've been buried in a pile of leaves!
Dress up like a pilgrim
Printable Thanksgiving Scavenger Hunt List
For other similar activities related to this holiday, check out all our Thanksgiving scavenger hunt ideas. If you've found this list helpful, you may also like our other scavenger hunt lists.