It's fall, which means that it's almost time for Thanksgiving – which also means that it's time to organize fun activities for the family.
One way to do that is to use this Thanksgiving scavenger hunt for kids – it's a great opportunity to not only play an enjoyable game, but to also plan something that will encourage your kids and give them some lasting memories.
Here's how to play it: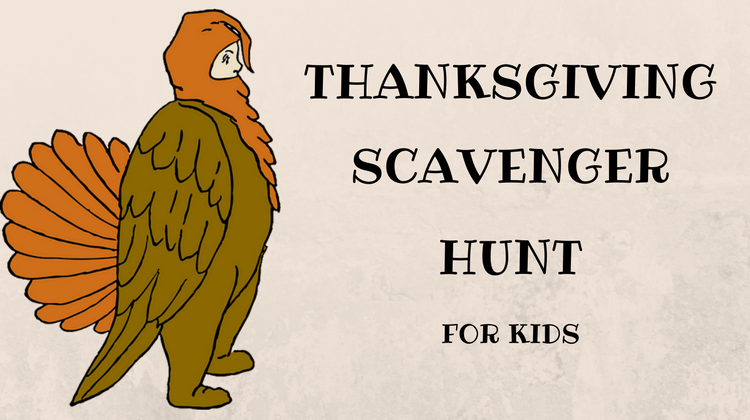 Resources
If you have two or more children, you'll need a different color of post-its for each of them. Ideally, it would be good to use fall colors if they're available, but it doesn't matter if they're not available at the store.
Alternatively, you could use colored paper and sticky tape instead of post-its if that makes it easier to get hold of fall colored paper.
Preparation
Write down 12 things on separate post-it notes that you're thankful for when it comes to each of your kids.
Each of the sentences should begin with one of the letters that make up Thanksgiving. For example, your list may look something like this:
That you keep your room tidy
Helpful
A nice smile
Nice to your brother and sister
Kind to your friends
Say thank you without being prompted
Get ready on time in the mornings
I'm thankful that you help with chores
Very good at math
I'm also thankful that you get good reports from your teachers
Never swear
Great at soccer
When writing them down, make the first letter of each sentence much larger to help with the second part of the scavenger hunt.
Once you've written them all down, stick the post-it notes in various places around the house.
Location
As mentioned above, this can be played indoors by sticking the notes around the house. However, if it's a nice fall day, this also makes a great backyard scavenger hunt.
Rules
Explain to your kids that you've placed 12 notes around the house for each of them and that their first task is to find them all. If you have 2+ children, let them know which color they should be looking for so that they don't end up with each other's.
Advise them that once they've found all the things you're thankful for, their second task is to rearrange all their own notes so that the first letter of each one spells out a word.
Winner
The winner will be the first child to find all their notes and put them in order to spell Thanksgiving.
Afterwards
Once the scavenger hunt has finished, encourage your kids to keep the post-its so that they can be reminded of how much you love them and all the good things they do.