Are you planning a bachelorette party and need help coming up with a fun activity?
If so, we have a free printable bachelorette scavenger hunt list – it's full of items to collect and funny tasks to complete, guaranteeing you all a night to remember!
Here's how to plan it: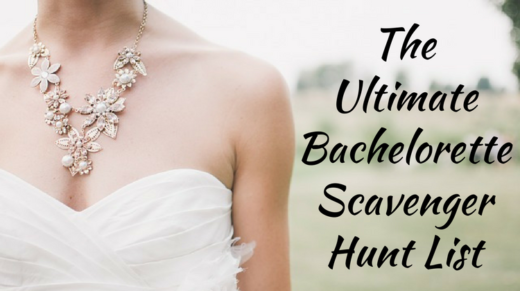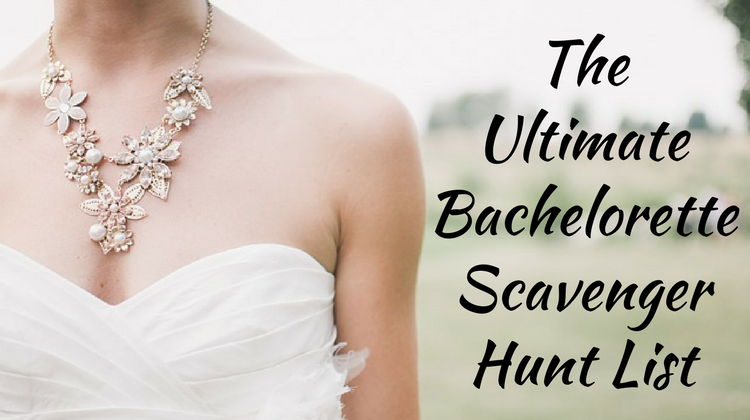 Resources
Scavenger hunt list (see below)

Pens
Permanent markers
Cameras to take photos and videos (cellphones are fine)
Location
The items and tasks on the list mean that you have to go to several bars, so be prepared for a long night!
Preparation
None, other than deciding which bars to visit.
Scavenger Hunt Idea
Give each member of the bachelorette party a copy of the list. There are 7 items that each person has to collect throughout the course of the party and 16 tasks that they have to complete. Of these 16 tasks, 8 of them require photographic evidence, with the other 8 tasks needing video footage.
There's therefore a total of 23 items and tasks for each person, with each collected item and completed task being worth three points, meaning the aim of the game is to score a 69 (points, obviously!).
Bachelorette Scavenger Hunt List
With a large group, there will probably be some people who'd prefer a clean scavenger hunt, with others preferring for it to be dirty.
Our list therefore takes both parties into account and includes all kinds of funny items and tasks. The game is therefore something that everyone should enjoy.
So here's the list of items and tasks – at the bottom is a link to download a free printable copy of the list, making this even easier for you to plan!
Items
Steamy romance novel
Worst possible engagement ring (use your imagination!)
Three items that resemble the male anatomy
A penny from the year the bachelorette was born
Marriage advice from three strangers written on napkins
Handcuffs
Signatures from five different barmen
Photos
Standing with a fireman on a truck
Getting down on one knee and proposing to a stranger
Wearing your bra over your shirt
Putting lipstick on a guy
Inside a men's restroom
Wearing a wedding dress made of toilet paper
Your number on the wall of a bar's restroom
Writing your name on a guy's chest using a permanent marker
Videos
Dancing on a table
Doing a cartwheel on the sidewalk
Singing at a karaoke bar
Getting a piggyback ride from a stranger
Making out with an actor on a movie poster
Having a guy serenade you
Playing air guitar in the middle of a bar
Everyone in your group dancing in the street
Printable Bachelorette Scavenger Hunt List
Funny Memories
The fun doesn't have to end once the party's over! You'll all now have loads of items, photos and videos to remember the evening, so why not organize a post-bachelorette party and remember everything that you got up to.
If you liked these ideas, check out all of our other free scavenger hunt lists.