Are you wanting to plan a fun outdoor activity that'll keep your kids entertained during the summer?
Well, look no further because we have the Ultimate Nature Scavenger Hunt List. This is a list of 100 items that your children have to find and – even better – it comes on a free printable worksheet.
This list isn't just good for parents though – you could give it to school kids for a summer biology assignment or to a youth group who are on a youth retreat.
Here's how to organize it: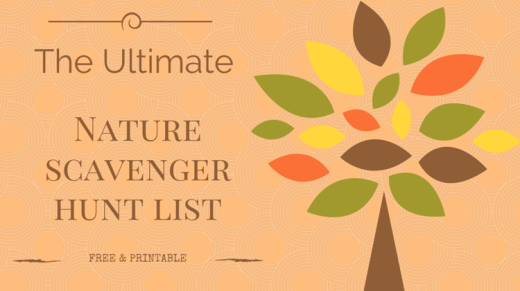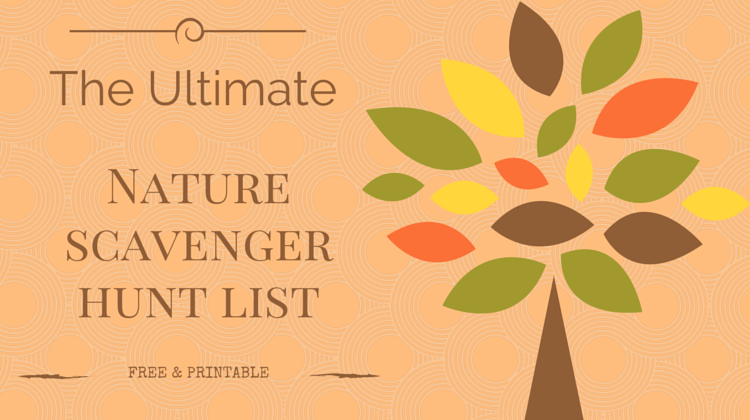 Resources
List (see below)

Pen
Camera (if planning it as a photo scavenger hunt)
Preparation
None, other than printing off the worksheet below.
Location
Outdoors! It's doubtful that the children will be able to find all the nature items in one place though, so they'll need to go to all sorts of different places in order to complete the list.
Time Limit
With 100 items to find, the players may need all summer to be able to complete the list!
Instructions
Give the kids a copy of the scavenger hunt list and set them the task of finding all of the items on it. It's an observational hunt, which means that they only have to see the items – they don't have to collect any of them.
Alternatively, you can organize it as a photo scavenger hunt, having them take photos of each of the items instead. This could be a good option if you're a science teacher at school and are planning on setting this as an assignment for them to complete over the summer.
If that's the case, you could also have them upload the photos into an online photo album, rather than making them print out all the pictures.
Ultimate Nature Scavenger Hunt List
Here's the list of 100 nature-related items for the kids to find. Beneath this is a link to the free printable worksheet with these same items on it – please feel free to print as many copies of it as you need.
Green leaf
Red leaf
Yellow leaf
Brown leaf
Leaf that's bigger than your hand
Leaf with holes made by an insect
Tree with no leaves
Tree that's fallen down
Tree with a hole in it
Tree that's shorter than you
Tree with blossom
Evergreen tree
Deciduous tree
Tree root
Tree stump
Tree sap
Twig on the ground
Branch on the ground
Bark on the ground
Pine cone
Pine needles
Acorn
Seed
Berries
Mushrooms
Fern
Weed
Dandelion
Clover leaf
Bale of hay
Cornfield
Grass
Moss
Algae
Lily pad
Reeds
Thorns
Ivy
Bush
Vine
Red flower
Yellow flower
White flower
Orange flower
Pink flower
Purple flower
Sunflower
Person's footprint
Animal tracks
Animal hole
Spider web
Spider
Squirrel
Ant
Fly
Lady bug
Mosquito
Dragonfly
Beetle
Worm
Deer
Moth
Butterfly
Bee
Horse
Woodlouse
Caterpillar
Frog
Lizard
Snail
Rabbit
Duck
Geese
Turtle
Fish
Bird in the air
Bird in a tree
Bird on the ground
Feather
Puddle
Stream or river
Lake or pond
Nature trail
Shell
Bird's nest
Rock with a hole in it
Rock that's larger than your hand
Red rock
Multi-colored rock
Smooth rock
Round stone
Sand
Mud
Stars
Moon
Clouds
Rain
Rainbow
Sunrise
Sunset
Printable Ultimate Nature Scavenger Hunt List

If you liked this idea, take a look at all of our other nature scavenger hunt ideas.