If you need fun activities to do on cold and dark evenings, these winter scavenger hunt ideas could be just the thing you need.
These three ideas are especially great for organizing for kids to help keep them entertained, but are also fun to play with your friends.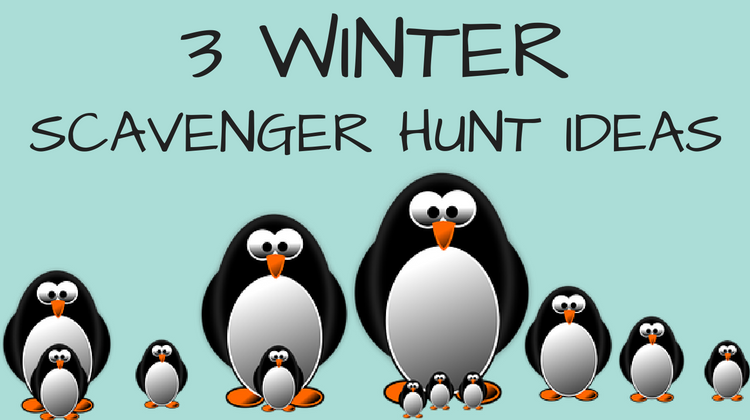 Winter Scavenger Hunt
Make a list of items relating to the winter season and have players find all of them. Check out our separate post that contains a winter scavenger hunt list that you can download and print off.
Color Cube Hunt
For this idea, you'll need:
Ice cubes trays (this penguin ice cube tray is perfect for a winter themed scavenger hunt)
Food coloring (a different color per person / team)
Cold weather
To prepare, freeze down as many ice cubes as you can make – you may therefore need to start making these a few days in advance. Add food coloring to each batch, making the same number of cubes for each color.
Once they're ready, hide the ice cubes outside (this is why you need the cold weather!) Allocate a color to each player that they have to find, then send them off to search for them all.
The winner is the person who finds all of their colored ice cubes first.
Winter Facts Scavenger Hunt
Create a list of facts relating to winter, then have players try to find all the correct answers as quickly as they can. This is therefore best done as an internet scavenger hunt.
To make this activity easier for you, we also have a winter facts scavenger hunt list that you can download and print off.
We hope these winter scavenger hunt ideas give you some inspiration for fun activities that you can do with both kids and adults. You may also like 52 Scavenger Hunt Ideas – our book that has a wide range of ideas and lists that you can print off or make photocopies of.