If you're looking for a winter scavenger hunt list, we have just what you need.
This scavenger hunt idea can be done by either having players collect all the items on the list, or as a photo scavenger hunt where they have to take photos of all the items instead, along with the bonus items.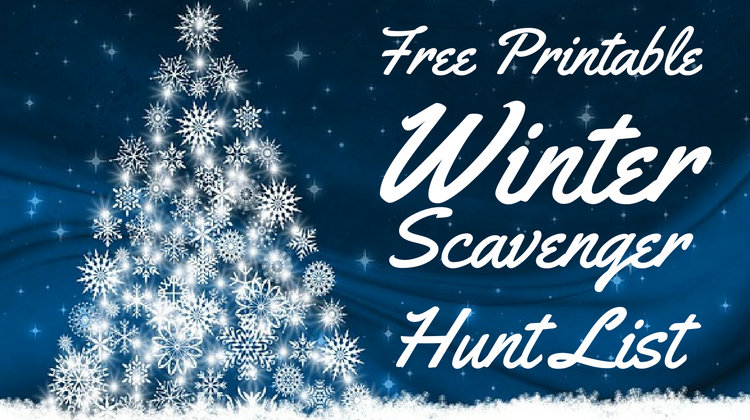 Winter Scavenger Hunt List
To make things as easy as possible for you, we've provided a list with 20 winter-themed items. There are also four additional tasks for players to complete – these make the activity even more fun and provide an opportunity for them to earn bonus points.
It's up to you how to award the bonus points, but we'd recommend awarding them based on how funny the photos are, for involving members of the public, for their creativity, etc.
Below the items and bonus tasks is a free downloadable winter scavenger hunt list. This list contains all the same items listed below, but means that you can simply print out the list and use it immediately, rather than having to create your own list.
Winter Items
Icicle
Shovel
Snowman
Christmas tree
Snowboard or skis
Angel
Pine cone
Ice
Candy cane
Hot cocoa
Firewood
Gloves
Christmas lights
Scarf
Sled
Snowflake decoration
Steam
Squirrel
Snow globe
Gingerbread
Bonus Tasks
Find some animal tracks
Find someone who looks like Santa in disguise
Find the ugliest Christmas tree decoration that you can
How many layers of clothing can you fit on your body?
Printable Winter Scavenger Hunt List

If you found this helpful, you'll also love our other winter and Christmas scavenger hunt ideas.