If you want to plan a fun way to have your kids find their gifts this festive season, here are 10 Christmas scavenger hunt clues for you to use.
These rhyming clues will lead your kids to different places around the house, helping create even more excitement before they get to open their presents.
We've also provided a free printable sheet to make it even easier to organize – keep reading to get your copy.
Here's how to plan it: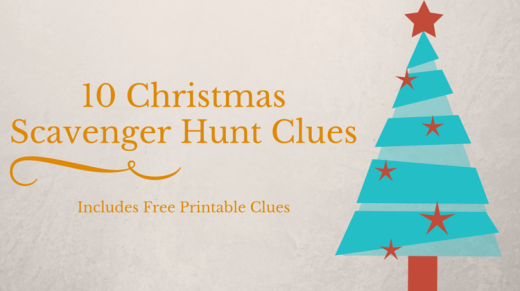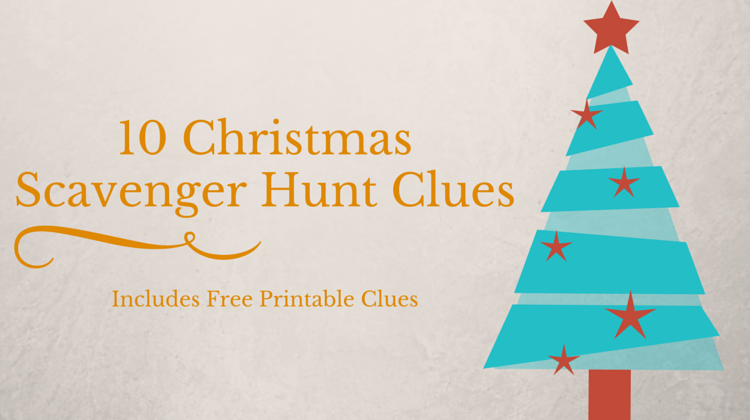 Resources
Scavenger hunt clues (see below)
Sticky tape
10 Christmas gifts for your kids
Scissors
Preparation
Print off the sheet of clues below and cut them into 10 pieces. Alternatively, you could write them out on post-it notes which will make it easier to stick to the gifts.
Next, decide which presents you want to hide in each of the locations listed below, particularly taking into account the size of them. It's also best if the main gift (if there is one) is placed under the Christmas tree for the final clue.
When you're hiding the gifts, stick the clues to them – the second clue should be attached to the first gift, the third clue to the second gift, etc. That way, once you've given your kids the first clue, they can find their way around the house to all of the hidden presents.
If you're not planning on giving your children 10 gifts, use candy for the rest of the clues so that they still have 10 things to find.
Rules
Explain to your kids that this year, you've hidden (or Santa's hidden) their gifts around the house.
You have some good news for them though – there are some rhyming clues to help them find all the gifts.
Give them the first clue and have them work out where the first item has been placed. This item will then have the clue for the second item attached.
Their challenge is to find all of their presents.
Christmas Scavenger Hunt Clues
Here's the list of 10 clues for you to use – they also state where you should hide each item.
Beneath this list is a link for the free printable sheet containing these same clues.
1. Under Pillow
Your first item
That you get to keep
Is under where
Your head rests to sleep
2. Fridge
You need to read this clue
If you want to be told
Where your next item is
It's where food is kept cold
3. Behind The TV
The next hiding place
You need to know
Is behind what plays
Your favorite show
4. Oven
If you can find your next gift
You'll be in a good mood
So go and take a good look
Somewhere that you can cook food
5. Washing Machine
For your fifth of your Christmas clues
And to make your gift pile grow
This scavenger hunt's taking you
Where clothes are washed as white as snow
6. Sink
The last hiding place fills with water
And this next one can do so too
There are several around the house
Where washing hands is what you do
7. Closet
You're doing really well at this
You're giving it a good try
The next thing that you're looking for
Is where clothes get hung when dry
8. Behind Curtains / Blinds
This is the eighth of your clues
So the end is in sight
Now go look behind some things
That help keep out the light
9. Dining Chair
Are you feeling tired?
Do you need to take a seat?
Check the place where you sit
When you have something to eat
10. Christmas Tree
For your tenth and final Christmas clue
The place that you need to go
Is beneath something that has needles
Even though it doesn't sew
Printable Christmas Scavenger Hunt Clues
Even More Clues
If you liked these ideas, check out this idea from last Christmas that has similar rhyming clues for even more places around the house to hide your gifts.