A Halloween scavenger hunt is a fun activity that you can do every year on or around October 31.
There are many different ways you can organize these activities, but here are 5 Halloween scavenger hunt ideas for kids and adults to help give you some inspiration: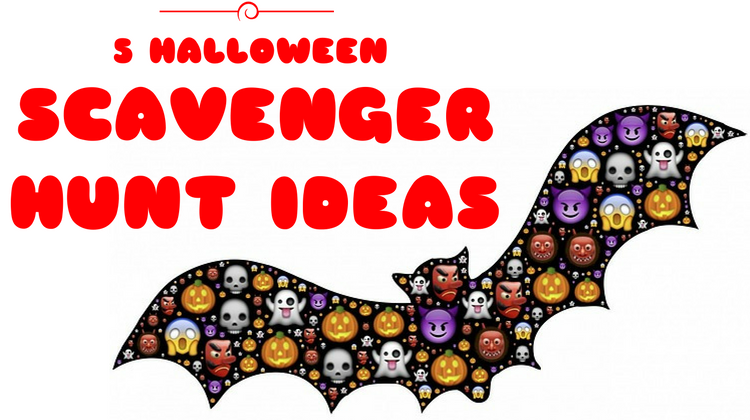 Apple Hunting
Hide apples all around the house – some in easy-to-find places, while making others harder to find. When a player finds an apple, they have to pick it up with their mouth and drop it in a bucket of water. Have one bucket per player, so that it's easy to work out who's won.
If you only have a couple of players, an alternative is to hide the same number of green apples and red apples around the house. You can then make it a race to see who can find their color apple first.
Tip: Put the bucket outside so that it doesn't splash too much indoors!
Pumpkin Hunting
Similar to the suggestion above, hide candy pumpkins around the house and have the players find them. The person who finds the most pumpkins wins – maybe give them a giant bag of candy pumpkins as a prize.
Internet Scavenger Hunt
Another option is to give players a list of questions relating to Halloween that they have to find the answers to online.
Going Batty
Cut out loads of bats and stick them all over the house. It's cheap and easy to do this by using black construction paper and tracing round a bat-shaped cookie cutter with a sharp knife.
Players then have to race around trying to find the most bats.
Photo Scavenger Hunt
This is one that can be done in the home or elsewhere – perhaps at the mall. Check out our separate Halloween photo scavenger hunt post for more ideas on how to plan this, or get a downloadable list here.
If you liked this idea for Halloween, you may also like our other scavenger hunt ideas.