Halloween is coming up, so we'll be publishing a number of different Halloween scavenger hunt ideas over the coming weeks.
Some will be for kids, some for youth groups, some for adults and some will be perfect for people of any age.
Today's idea is one for your kids when they go trick or treating – Sweet Treats. Here's how to play it: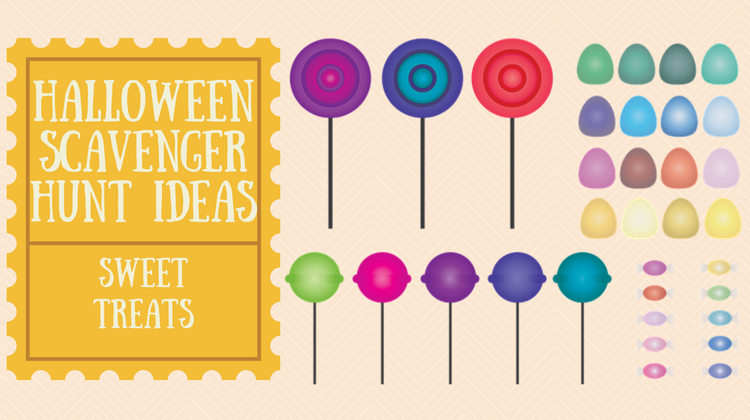 Resources
None, other than your trick or treat buckets.
Preparation
None
Number Of Players
You'll need as least two kids playing. If you only have one child, go trick or treating with some of their friends or your neighbors.
Instructions
The scavenger hunt part of this is actually very simple – your kids just need to walk around your neighborhood trick or treating like they normally would, trying to collect as much candy as they can.
Location
There are a couple of ways this can be played:
Same neighborhood – The kids go around together to the same houses – the downside is that this will mean they'll get very similar (or identical) amounts and types of candy.
Different neighborhoods – The players go trick or treating separately in different neighborhoods. The downside is that it means they don't get to go around together, but it means they should each collect a wider variety of candy.
Points
When they get home, have them count up their candy. They should earn points as follows:
1 point for every piece of candy
1 bonus point for every different type / brand of candy
2 bonus points for every different type / brand of candy that other players don't have
It's up to you how you define "different type / brand of candy" – if a player comes back with orange, cherry and strawberry Starbursts, will you class that as one type of candy or three different types?
Prize
If you want to offer a prize to the winner, here are a few Halloween-themed prizes you could give (depending on their age):