If you want to organize a festive activity for your children, here's a great Christmas scavenger hunt for kids that you can use.
This idea is fun, easy to plan and encourages your kids to think creatively.
Here's how to play it: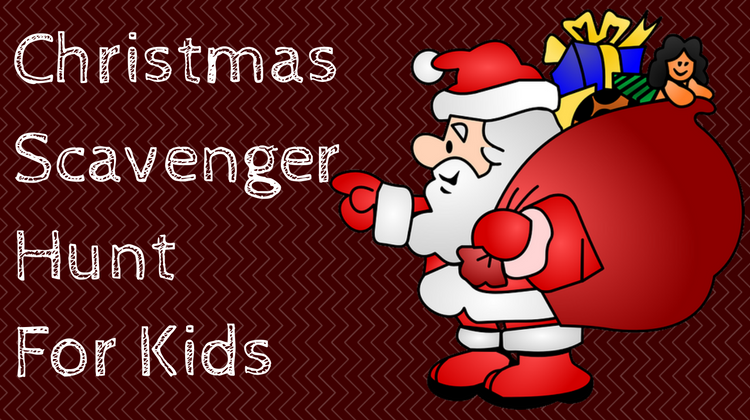 Resources
Pen (optional)
Paper (optional)
Preparation
None. See, we told you it was easy to plan!
Rules
It's quite simple really – explain to your kids that their challenge is to find Santa Claus in as many different types of places as they can.
With older kids, don't give them much (or any) guidance – have them try to find the different images of Santa for themselves.
Younger kids might need some additional help though, so we have a list of suggestions below.
List
Here are some ideas of different places that your children might be able to find Santa:
Christmas tree ornament
Mall Santa
Christmas card
Yard decoration
TV advert
Coca-Cola bottle
Gift labels
Christmas party invitation
Clothing
Book
Stocking
Candy wrapper
Wrapping paper
Billboard
Dollar store ornament
Blanket
Stuffed toy
Advent calendar
This isn't a comprehensive list – they'll hopefully be able to find him in even more places.
Type Of Scavenger Hunt
If you're splitting the players into teams, it can be played as an item scavenger hunt – this is where teams have to collect the items with Santa on them. This would mean some of the ideas listed above wouldn't be viable, as they're unlikely to be able to bring a mall Santa or billboard home with them!
If you're playing this together as one group (or with just one child), you can still have them collect the items. Alternatively, play it as an observational scavenger hunt, which means that they only need to see the different Santas rather than collect them. This is where a pen and some paper might be useful, so that they can keep track of how many different places they saw him.
Prize
If you want to offer a prize at the end of this Christmas scavenger hunt, see if you can find some candy for your kids that has Santa on the wrapper.
Other Ideas
We have loads more Christmas scavenger hunt ideas, lists, riddles and clues – check out all of them here!