If you want to plan a fun color scavenger hunt, here's a free printable list you can download and use.
This is a great indoor activity to use with kids, especially if it's rainy outside and you need a quick game that can be easily organized to keep them entertained.
Here's how to play it: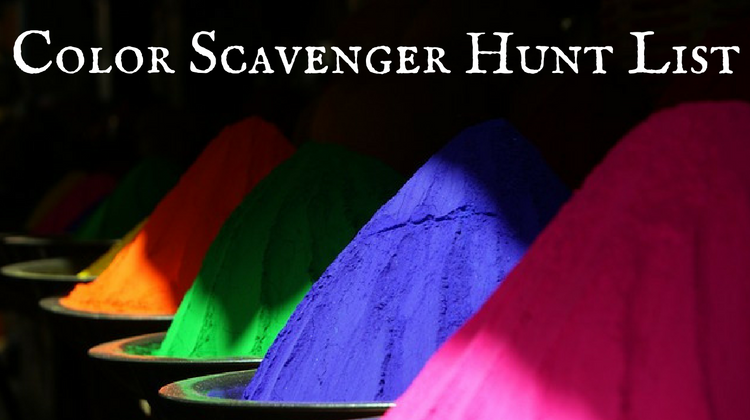 Resources
Scavenger hunt list (see below)

Pens
Preparation
None
Instructions
Give each player a copy of the list (see below). Explain that there are 12 everyday items that they need to find around the house, but with one specification – each item has to be a certain color.
Their challenge is to find the items as quickly as possible. If you have more than one kid playing, you could make it competitive and have them race against each other.
List
Here's a list of 12 different items for the players to collect. Beneath this is a link to a free printable copy of the list – there are two copies of the list on the page to reduce the number of copies you need to print.
White shampoo bottle
Yellow flower
Brown hairbrush
Green towel
Red fruit
Blue T-shirt
Purple crayon
Black socks
Pink lipstick
Gray shoes
Khaki shorts
Tan blanket
Printable Color Scavenger Hunt List
If you liked this idea, check out all of our other scavenger hunts for kids.