Are you wanting to organize some fun and exciting Easter activities for your children this year that are different to what you've planned in the past?
If so, here are three Easter scavenger hunt ideas you can use with your kids that they're sure to love.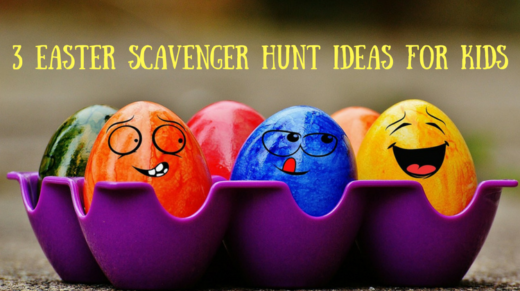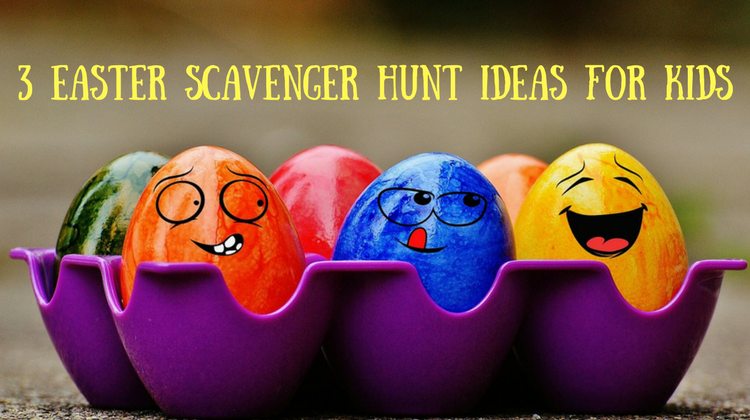 1. Neighborhood
The first of these ideas is to plan an outdoor Easter scavenger hunt by leaving a trail of eggs around your neighborhood for your kids to find.
Along with candy, prizes, etc, the Easter eggs should also contain a clue for them to find their next egg. These clues should give some simple directions like "Turn left", "Go right at the stop sign", "Go to the next house that has a red door", etc.
Tips:
Make a note of where you hid all the eggs and the clues in case someone finds and takes one of them
If it's likely to be a hot and sunny day, consider replacing chocolate in the eggs with homemade vouchers for candy that they can swap it for later
If you have two or more kids, leave an egg for each of them at each location so that they don't fight over whose it is!
2. Indoor
The second of our Easter scavenger hunt ideas is to hide 3 eggs per kid in every single room of the house. To make it even more fun, hide some in difficult to find places, with others in easier to find locations.
For example, in a living room the 3 eggs could be hidden as follows:
Easy – Next to the TV

Medium – On top of books on the bottom shelf of a bookcase (so that it's not in a clear line of vision)
Difficult – Inside a sofa cushion
Tips:
For 2 or more kids, have each of them find eggs of a particular color. This will ensure that one of them doesn't find two easy and one medium egg, leaving the other child having to find one medium and two hard eggs

Keep track of where you hid the eggs in case they can't find any of the hard ones
Have an additional Easter-themed prize for the kid who finds all of their eggs first
3. Duck Hunt
This final Easter scavenger hunt idea for kids requires some Easter rubber duckies that you can get here.
Hide the ducks around the house and take close-up photos of where they're located. The photos should therefore give a hint as to where they've been hidden.
Here are a few examples of how to do this:
In kitchen cupboard – Take photo of a duck with the corner of a food label in the shot

In bath – Take photo of a duck with the edge of plughole in the shot
In plant pot – Take photo of a duck sitting on the soil
To do this scavenger hunt, show your kids the first photo. Once they think they've worked out where the duck's been hidden, send them off to find it. If they're correct, have them bring it back to you and show them the next photo.
Tip:
If you have two or more kids, you can do this Easter scavenger hunt as a race between them. Have them look for an equal number of rubber ducks and then give a prize to the one who finds all their ducks first
If you liked this idea, check out all of our other Easter scavenger hunt ideas.