If you're looking for a grocery store scavenger hunt for kids, here's a fun activity that also includes a free printable list with 24 items for them to find.
Here's how to play it:
Resources
Scavenger hunt list (see below)
Preparation
None
Location
A grocery store, Walmart, etc – anywhere that stocks fruit, vegetables and other food items.
Idea
Give your kids a copy of the food scavenger hunt list. Give them the challenge of finding all of the items as you go around the store.
If you're planning on buying the items anyway, give them a small shopping cart or basket to put the items in. Otherwise, just check the items off the list as they find them.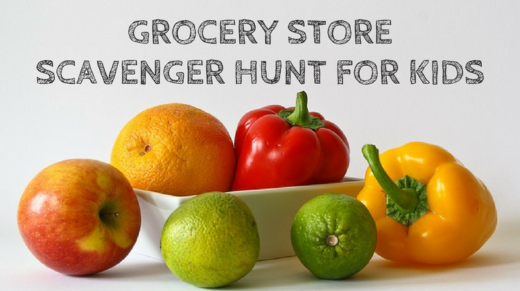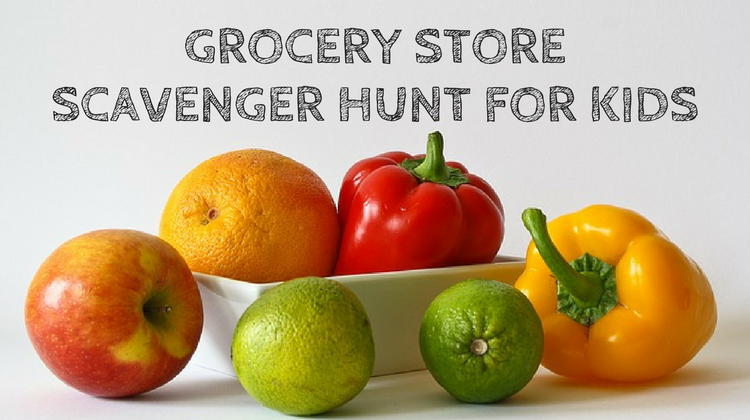 List
Here's the list of 24 items for your kids to hunt down, split into four sections with six items in each. Most of the food items are healthy, so this can be used to help associate things like fruit and vegetables with fun activities!
Beneath the list of items is a free printable copy of the scavenger hunt list that you can download and use as many times as you like.
Fruits
Something red
Something green
Something purple
Something yellow
Something orange
Something black
Vegetables
Something green
Something white
Something yellow
Something red
Something purple
Something orange
Textures / Shapes
Something fuzzy
Something prickly
Something oval
Something square
Something straight
Something curved
Healthy Items
Multigrain Bread
Brown Rice
Whole Wheat Pasta
Greek Yogurt
Organic Granola
Ground Turkey
Printable Grocery Store Scavenger Hunt List For Kids
If you liked this idea, you may also like our book – 52 Scavenger Hunt Ideas – available now on Amazon.