It's always nice to plan some fun activities for your wife or mom on Mothers Day and a scavenger hunt can be a great way to do that.
If you think that's something she'd appreciate, here are 5 Mothers Day scavenger hunt ideas to give you some inspiration: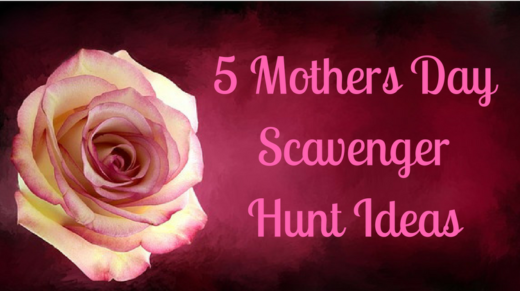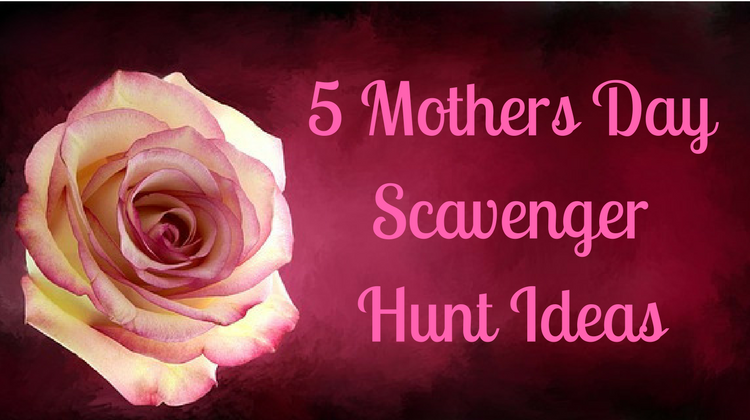 Idea 1 – Hours of Flowers
Take your mom to some botanical gardens for Mother's Day. Beforehand, create a scavenger hunt list of flowers that she needs to find.
If she can find all of them (or a certain percentage in case the gardens don't have them), you'll buy her some flowers or plants from the gardens.
Idea 2 – Neat Treats
Have your kids put together some handmade vouchers, getting them to come up with ideas for nice things that they'll do for their mother. These could include things like:
Doing the washing up for 3 days in a row

Keeping my room tidy all month
Making you dinner
Bringing you coffee in bed every day for a week
Attach the vouchers to wooden roses and hide them around the house, then send mom off to look for them.
Idea 3 – Pleasant Presents
The third of our Mothers Day scavenger hunt ideas is to get many small presents for your mother (or your kids' mom) – one for every room that you have in your house.
Wrap them up in the same wrapping paper and hide one in every room of the house, then have mom hunt for all of them.
Idea 4 – Spell It Out
Create a scavenger hunt list where the first letter of each item that needs to be found is one of the letters of Mothers Day.
For example, you could use:
Magnet
Onion
Tube
Handsoap
Egg
Ribbon
Scarf
Drink
Apple
Yellow clothing
Once she's found all the items, give her the prize (her Mothers Day gift).
Idea 5 – Frame Game
Print off lots of different photos that you think mom would like – individual pictures of all the family members and also some group shots. Get her a collage picture frame to put all the photos in later as well.
Hide the photos in all rooms of the house except one, giving clues or riddles to help her find them. In the room that doesn't have any of the photos, hide the picture frame.
Once she's found all the photos, let her go in to the final room and tell her there's something else she needs to look for.
If you liked these ideas, check out all our other scavenger hunt ideas.