If the weather's nice and you want your kids to be outdoors, here's a fun neighborhood scavenger hunt idea that you can play with them.
This is also a great activity to do with a youth group, especially if you want to encourage them to get out in the community a little more.
Here's how to play it: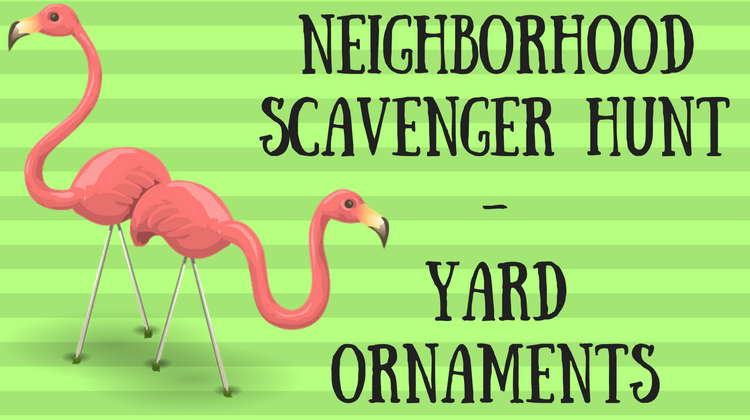 Resources
Preparation
None
Teams
If playing this with your kids, there's no need to have teams (unless you have many children and want to make it competitive!).
If playing with a youth group, split them into a few smaller teams (depending on how large your group is) and have at least one volunteer with them.
If you work with older young people, a volunteer may not necessarily be required, but it's still recommended as it gives them a chance to build relationships with the youth.
Instructions
Explain that their task is to find as many different yard ornaments in your neighborhood as they can. Have them write down each one as they find it.
List
Alternatively, provide the players / teams with a list of yard ornaments that they have to find. You could put anything on it, but here are 10 items that could go on a scavenger hunt list:
Pink flamingo

Lighthouse
Mushroom
Squirrel
Garden gnome
Turtle
Chicken
Butterfly
Frog
Christmas yard ornament that was never taken down
Winner
Whichever player or team finds the most different ornaments.
Prize
If you're playing with a youth group, give each of the players on the winning team a handful of these mini pink flamingos for fun.
If you liked this idea, we have loads more scavenger hunts for your neighborhood, for kids and for youth groups.