September 19 is International Talk Like A Pirate Day, so what better way to celebrate it than with this funny video scavenger hunt idea.
This is perfect for adults, youth groups or even as a birthday activity, so gather up your hearties and play this game.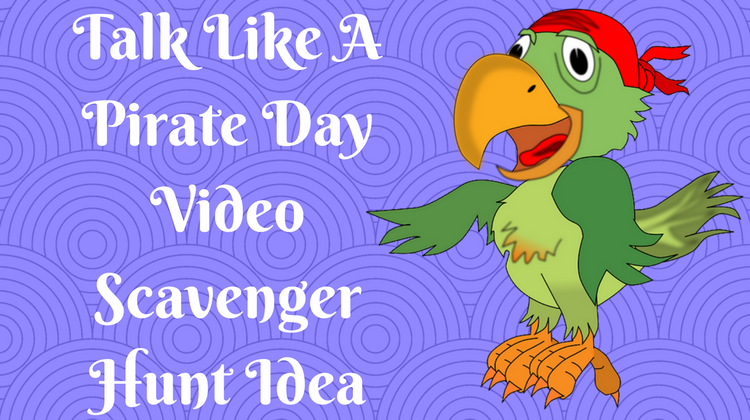 Resources
The funniest way of playing this is by having a pirate costume. You can get a full outfit here, but it might be easier to just get a few important pieces like:
Each team will need the same equipment, so you'll need more than one of each item if you're splitting a group of people into teams.
You'll also need some way of taking video footage – most cell phones can record video, so using those is fine.
Preparation
None
Teams
This will depend on how many people you have playing. It can be done individually, in pairs or in small teams, although there isn't be much need for more than three or four people per team.
Instructions
Give each team the same set of resources. Explain that their task is to get random members of the public to put on the costume and equipment and to then take video footage of them talking like a pirate.
How To Talk Like A Pirate
In case they need any hints on things to say, you could give them a list of pirate sayings – check out the official Talk Like A Pirate Day website for some ideas.
Location
This video scavenger hunt can be played anywhere that there will be large groups of people.
A mall is therefore an obvious choice, but other places could be at a church, grocery store, sports event, etc.
Time Limit
Set a time limit for teams to be finished by – an hour or two should be enough.
Points
Players / teams earn one point for each member of the public who agrees to be videoed.
You should then award bonus points for each video that makes you laugh or where the person in the video does an extremely convincing pirate impression.
Prize
If you want to offer some booty as a prize, give the winning team a treasure chest of gold (chocolate) coins.
If you liked this suggestion, check out all our other pirate scavenger hunt ideas.